Loyal customers of Standard Chartered Bank walked home with smiles as they picked up prices for participating in the Leading Digital Bank's flagship Bank More Score More promotion.
Resonating with the Bank's corporate sponsorship with Liverpool Football Club, The promo afforded customers the opportunity to score points for electronic transactions conducted over the banks SC Mobile App.
The three customers struck their way up the leaderboard playing along the virtual banking playfield, with the highest points while requesting for bank cards, buying insurance, effecting POS and online transactions; conducting MOMO payment transfers; doing investments e.t.c.
Addressing the gathering at the fore courts of the Ahodwo branch, Yvonne Gyebi, Head of Consumer, Private and Business Banking at Standard Chartered Bank Ghana PLC reiterated the Bank's passion to engineer convenience, inclusion and customer satisfaction through a strong digital drive across its spectrum of well-tailored products.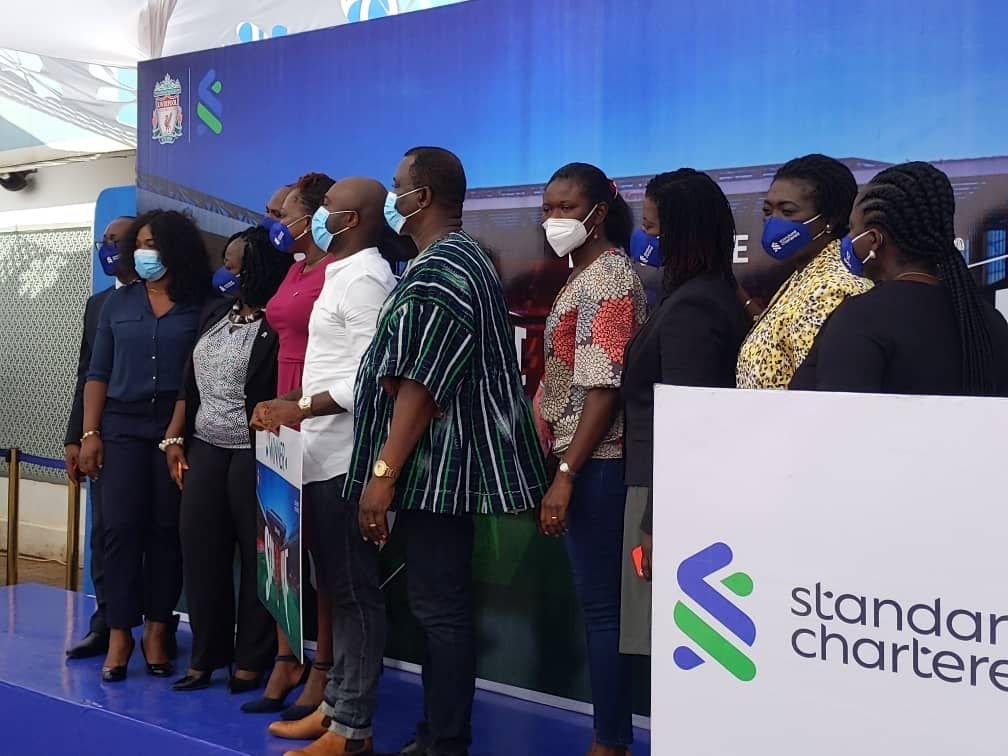 "If you were a bank and you did not evolve with the spate of changes in Technology, and with the changing needs of clients, you would become extinct. We say we are a payment platform to the extent that our SC Mobile app is not just a banking transaction but it becomes more of investment choices for even bonds, mutual funds from fund houses across the world. Times have changed, and where you will expect your clients to come in branch to a point where you should provide them with convenience, security and freedom with banking."
She told Ultimate News' Ivan Heathcote – Fumador the bank's range of products which cut across personal, priority, private digital and business banking presents the unique trading oriented Ashanti and northern country region, with wide opportunities.
She explained: "We have SME clients that we bank and support through education around basic accounting, financial literacy, mixing business with personal accounts, having a diverse portfolio in order for all our traders and mass market family to build wealth in their personal capacities"
The award winners were David Aidoo – a harper road branch customer, John timothy Adebie a pensioner who begun banking with Standard Chattered since his student days in secondary school and Nana adjoa asana.
Lead award winner David Aidoo indicated that the SC Banking App services has been a backbone behind his business which demands that he travels on a constant basis making payments on the go.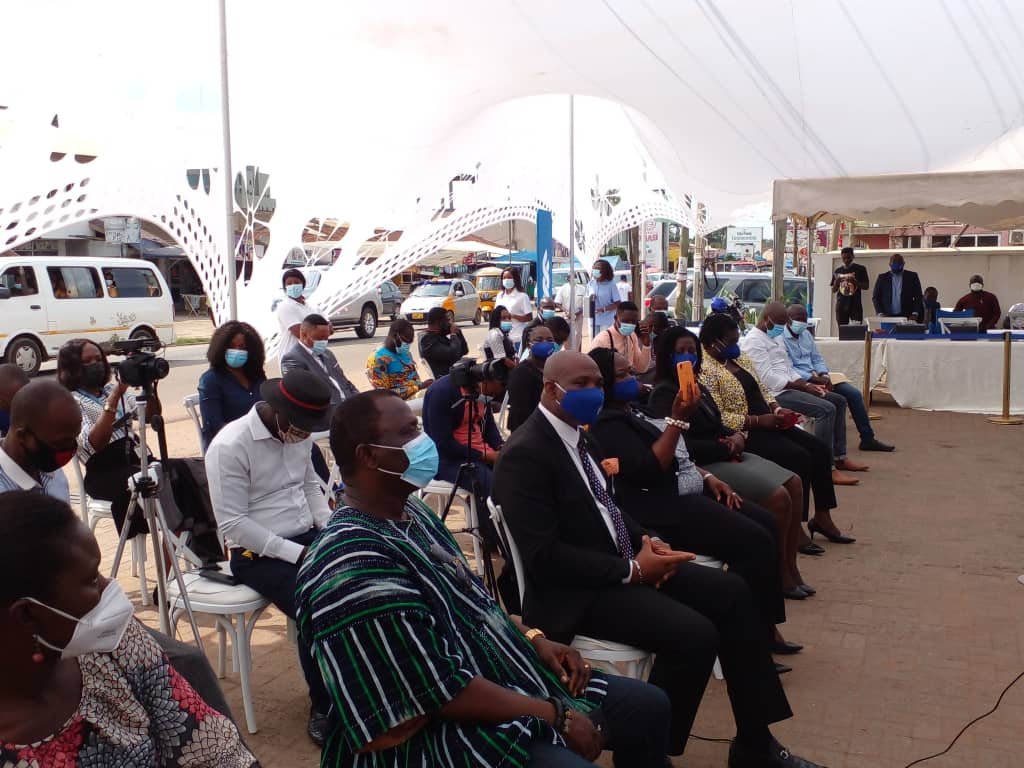 The Bank More Score More promotion rewarded winners with LFC paraphernalia and LFC branded products, Bags, Footballs, Earphones or Phone Wallets, LFC Notebooks and LFC Water Bottles.
Other prices for grabs were LFC Baseball caps, LFC Metal Flasks, Signed Footballs and Signed Jerseys.
The ultimate winners including David Aidoo stand to enjoy an all-inclusive trip for 2 to Anfield Stadium to watch Liverpool matches and enjoy the rare Exclusive Virtual Meet & Greet with an LFC Legend 25 baring any pandemic or natural barriers.
By: Ivan Heathcote – Fumador