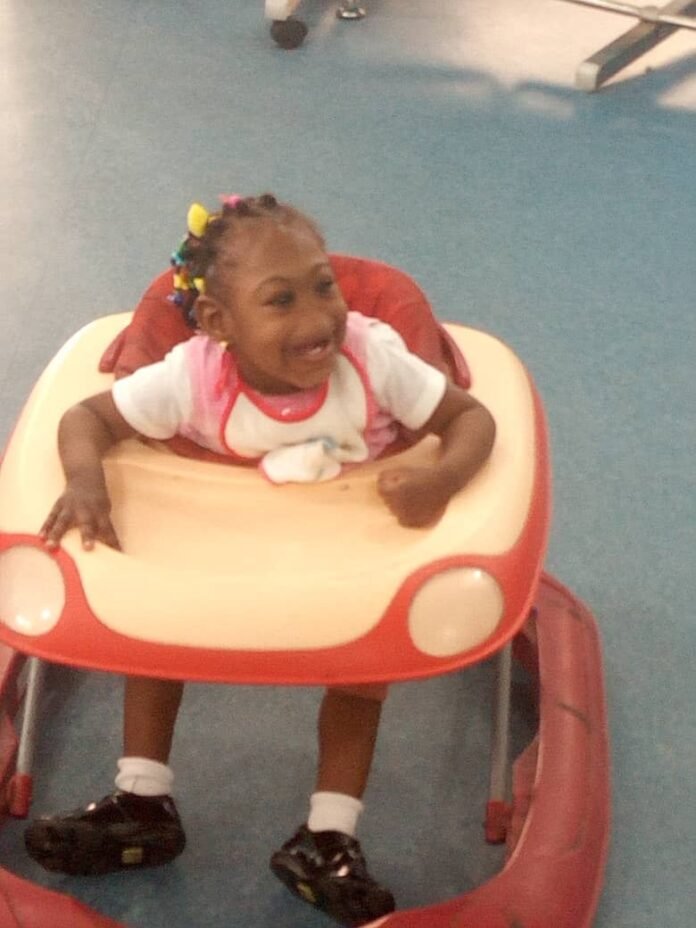 Baby Nkunim, the one year eight-month-old miracle child born without a nose has been named face of Ultimate FM's Vim Walk With Bola Ray slated for the 2nd of October 2021 in the Ashanti Regional capital Kumasi.
CEO for EIB Network and spearhead of the maiden event Kwabena Anokye Adisi who has been touched by the story of the baby, is looking forward to leveraging his huge influence to raise a standing fund and donations for the little girl.
Nkunim's story, born with neither a nose nor a nasal passage has gained wide shares after Ultimate News broke the news of her rare conditions which medics term Congenital Arhinia.
Nkunim has virtually been left to the care of the Mother and Baby Unit of the hospital following her parent's difficulty in accepting their special child home.
Doctors at the hospital, who have named her Nkunim to wit victory, had little hope she would live but Nkunim remains a living miracle.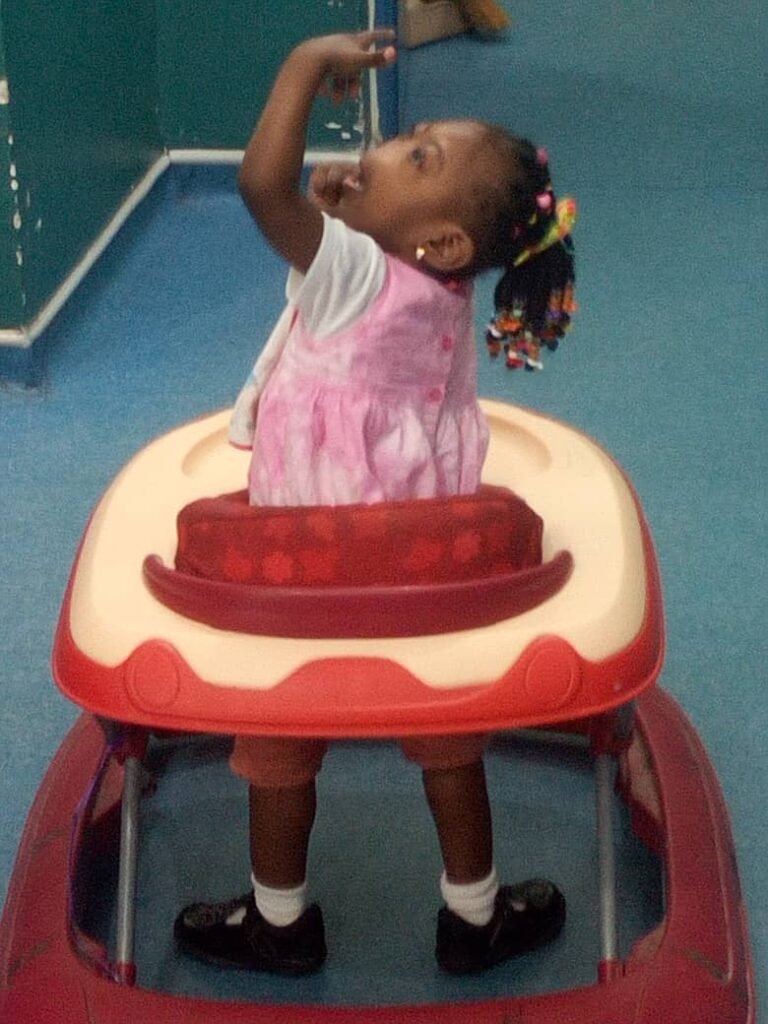 Dr. Gyikua Plange Rhule Consultant Pediatrician with the Komfo Anokye Teaching Hospital has indicated that Surgeons have advised she grows a little more before any medical procedure can be successfully carried out.
She explained: "Basically she does not have a nose neither does she have any of those passages that you will usually use to breathe. For now we think that a lot of her breathing is through her mouth.
Obviously one problem is her appearance and it is possible to make her look better by doing some kind of a prosthetic nose.
The more difficult thing is to construct a nose that she can use to breathe. That's really complicated and so far the opinion of the Surgeons is that we shouldn't do it because it will probably be too traumatic, painful and stressful.
The general consensus is that we leave her alone; let her grow a little older and then assess her again," she added. Benevolent hospital staff who have virtually turned her family contribute to her feeding, clothing; diapers, medical bills and general up keep.
Beyond her developmental challenges, Nkunim is a joy to the hospital; a bubbly and active child who roams the Mother and Baby Unit on her walker.
Her closest nurse; Edna Serwaa Boama told EIB's English brand in Kumasi Ultimate FM – Nkunim leaves a void In their hearts even on short visits for specialist care.
"She has become so much a part of us that when she is taken even for a short while to meet her specialists, everyone asks her whereabouts. It is the doctors and staff here who all contribute to taking care of her. Our director prepares her meals and brings them over to her every day," Edna recounted.
The 18 kilometer Vim Walk with Bola Ray which will begin from the Kumasi City Mall and back to the Mall is expected to be a mix bag experience of health, networking, amusement, inspiration and charity.
The event has so far attracted the attention and pledges from diplomats, legislators, brand influencers, film and music artistes including Okyeame Kwame, Yaw Tog, Black Sheriff, Stonebuoy, Flow Kingstone, Amerado, Black Prophet, hajia4real and a host of others who will be in Kumasi to walk the trail..
Nkunim's future still appears medically bleak. Her special case demands special monitoring which requires constant funds and close care.
That care rests on the donation of kind hearts; her only life supports to make her full days on earth.
Funds and support gathered from the walk will go to Nkunim's care as Bola Ray leads Kumasi to leave an indelible mark in the arsenals of kindness and philanthropy.
By: Ivan Heathcote – Fumador