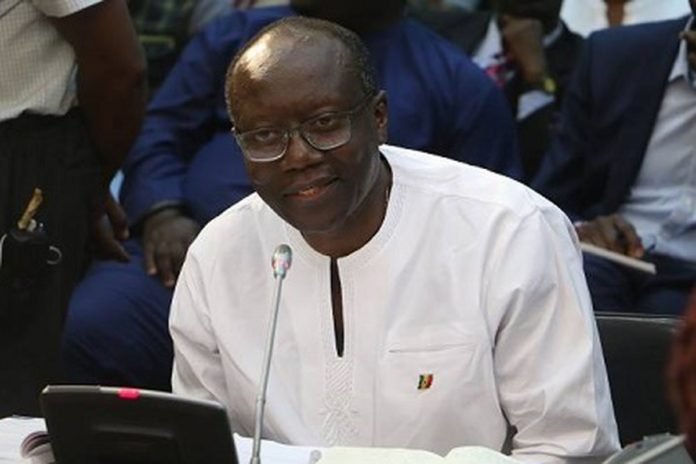 The Public Procurement Authority, PPA had made savings of 2.3 billion cedis between 2019 and 2021, the finance ministry has revealed.
Speaking at the 10th Annual Public Forum of the PPA, on the THEME: "Public Procurement: Propelling the wheels of the private sector to deliver the Ghana Beyond Aid Agenda, deputy finance minister John Kumah who represented finance minister Ken Ofori-Atta commended the authority for the achievement.
The savings are on proposals submitted to the PPA for approval for various government contracts which were either rejected or varied.
According to him, the short term procurement practices have not been helpful to the country and that must change.
"Essentially governments must have their activities anchored on transparency, fairness, value for money to achieve their goals. Unfortunately at least in this part of the world short term thinking has dominated our public procurement. Unknowingly we have inhibited our level of economic maturity by not pursuing spending practices that are efficient and transparent, cost effective, ethical and equitable."
"Ultimately when procurement infractions arise we all feel the impact. That's why we should all care. Ladies and gentlemen, internal growth and economic independence are the ambitious objectives of the Ghana Beyond Aid agenda.
"Undoubtedly the realisation of this vision hinges on efficiently leveraging and deploying of our resources for the transformation of our nation. Therefore for us in government we believe in putting structures to enhance accountability and the ethical custodianship of public resources, advancing progress across these pillars is the only way to realise Ghana Beyond Aid."
The deputy minister disclosed government through the PPA will use its purchasing power to empower local businesses as part of a deliberate plan to achieve the Ghana Beyond Aid agenda.
"And for us the PPA represents a unique opportunity to use our purchasing power strategically to make substantial progress towards a Ghana Beyond Aid."
According to Mr. Kumah, the savings the PPA has made speaks to the due diligence management has ensured in vetting public contracts.
"Through ernest efforts the authority in the past years have recorded savings of approximately 2.3 billion cedis from 2019 August to 2021 on public expenditure. The introduction and implementation of the E-Procurement System dubbed the Ghana Electronic Procurement Systems, (GHANEPS), the have done the preparation of regulations on procurement; the public procurement Act, a nationwide Public Procurement training for public sector officials."
Acting CEO for the PPA Frank Mante in his address cautioned service providers against presenting fake documents to the authority in their quest to win bid since it's punishable by law
"It has come to the attention of the Public Procurement Authority, that Service Providers in their quest to win public contracts are using fraudulent documents such as forging of signatures of IRS officials and submission of fake certificates (Tax and SSNIT)."
"The Public Procurement Authority wishes to draw the attention of all Public Procurement Entities to all the statutory obligation especially under Sections 22 (1) d of the Public Procurement Act, 2003(Act 663)."
"This Section among other things, makes it mandatory for all Service Providers to fulfill their tax obligations and SSNIT contributions. Entities are therefore being instructed to scrutinize documents submitted by Service Providers to check for their authenticity.
The PPA also wishes to inform all Entities applying for Sole Source/Restrictive Tendering approvals from the Authority to confirm in their application letters that the Service Provider they propose to engage has complied with all the statutory obligations stated above as required by the laws of Ghana."