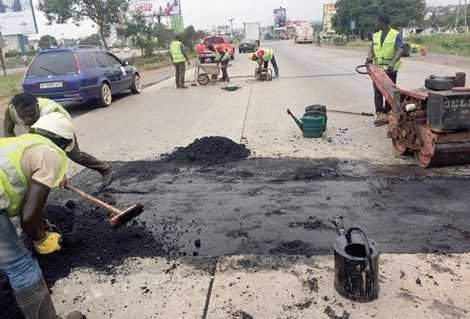 The Ejura-Sekyedumase Municipal Road Engineer, Benjamin Smith has disclosed that rehabilitation works will commence on some roads in the municipality.
Speaking in an interview on Naagyei FM, Mr. Benjamin Smith said some of the works to be done include pothole patching, desilting of chocked gutters, and weeding of bushy roads.
According to him, the Municipality's share of funds from the Ghana Road Fund will be used in undertaking the rehabilitation works.
He further disclosed that speed ramps will be constructed on the Nkoranza Road, specifically at Light House, and Anyinasu to prevent drivers from overspeeding and knocking down children in those areas.
Mr. Benjamin Smith noted that the Urban Roads office has commenced procurement processes to ensure that project is carried out in accordance with the law.
He is hopeful that the rehabilitation works will be completed by December 22 as the funds will be returned to government chest if the project is not completed before the end of the year.
"I enjoy a lot of support from the MCE and the traditional authority hence I will make sure that I work diligently to ensure that Ejura-Sekyedumase develops in terms of having good roads," Mr. Benjamin Smith added.