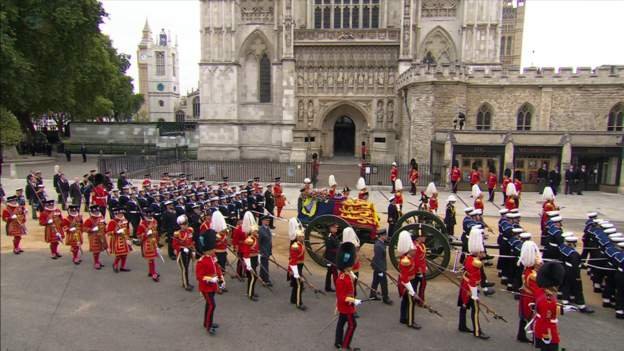 The procession has reached the abbey's West Gate now.
The eyes of the world are now on the bearer party, which has been given the responsibility of delicately lifting the Queen's coffin from the State Gun Carriage and carrying it inside for the service.
Once inside the grand building, the coffin will be taken through the nave and the quire and placed on a platform before the high altar.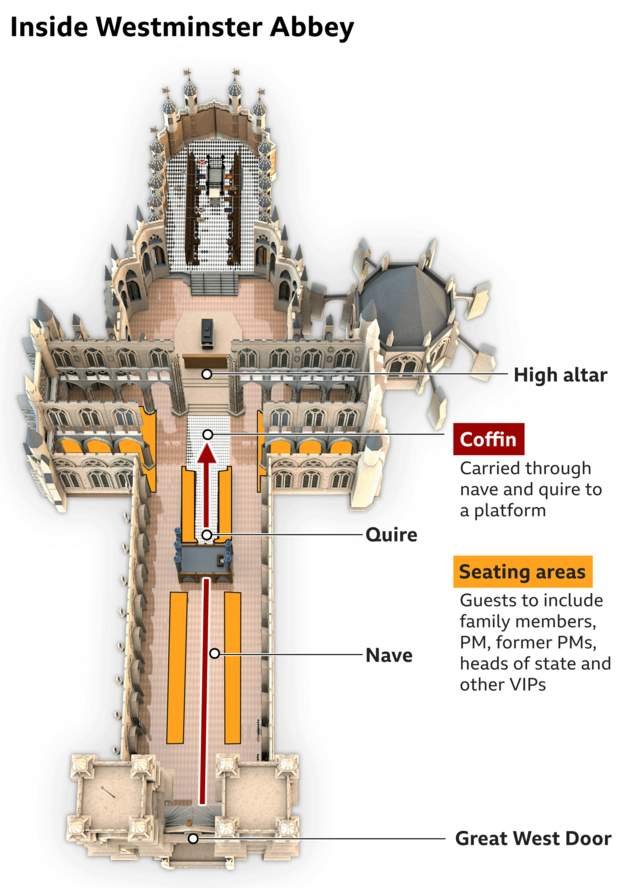 Source: BBC