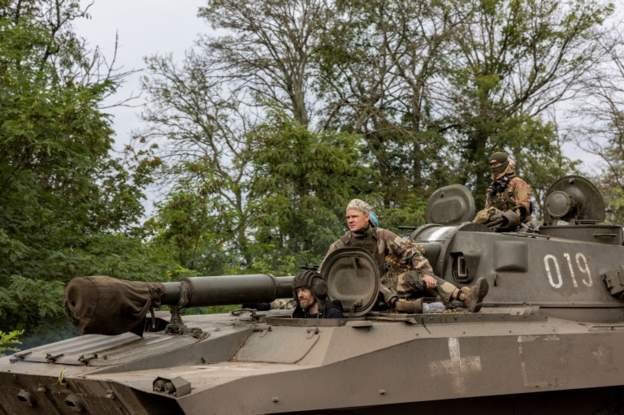 Russia's annexation of four Ukrainian regions is a "new low point" in the war, say G7 foreign ministers.
In a joint statement, they said that nuclear rhetoric would not prevent or deter them from supporting Ukraine for as long as is necessary.
"We will never recognise these purported annexations, nor the sham 'referenda' conducted at gunpoint", said the top diplomats from Canada, France, Germany, Italy, Japan, US, UK and the EU.
They said they would impose further restrictions on Russia and said the seized lands were an integral part of Ukraine.
Source: BBC