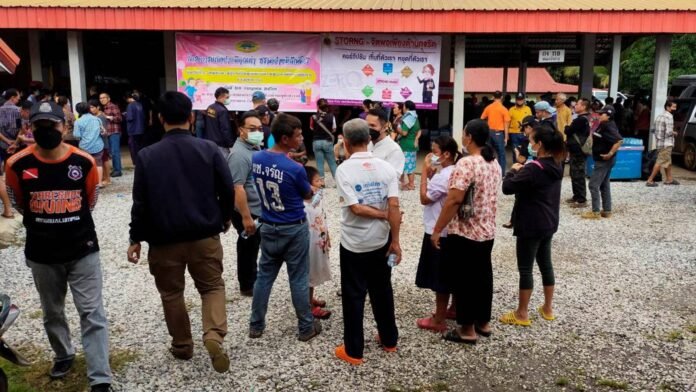 At least 38 people have been killed in today's attack in northern Thailand, police have confirmed at a news conference.
I've just landed in Udon Thani. It's a 45 minute drive to the hospital at Nong Bua Lamphu, where the survivors of the attack are being treated.
There is complete disbelief here in Thailand that anyone could have killed so many young children like this, and plenty of speculation about what drove the former police officer to do it.
The gunman's own son attended the centre.
The police say he was on trial on drugs charges. But it's still so hard to believe.
Thai PM to visit location of attack
Thailand's Prime Minister Prayuth Chan-ocha will travel to Nong Bua Lampu tomorrow, his spokesperson has said.
Anucha Burapachaisri said the Thai leader will visit the site of Thursday's attack, where at least 37 people were killed.
Earlier, the prime minister ordered local police commanders to fast-track their investigation into how the attack had been allowed to happen.
Source: BBC