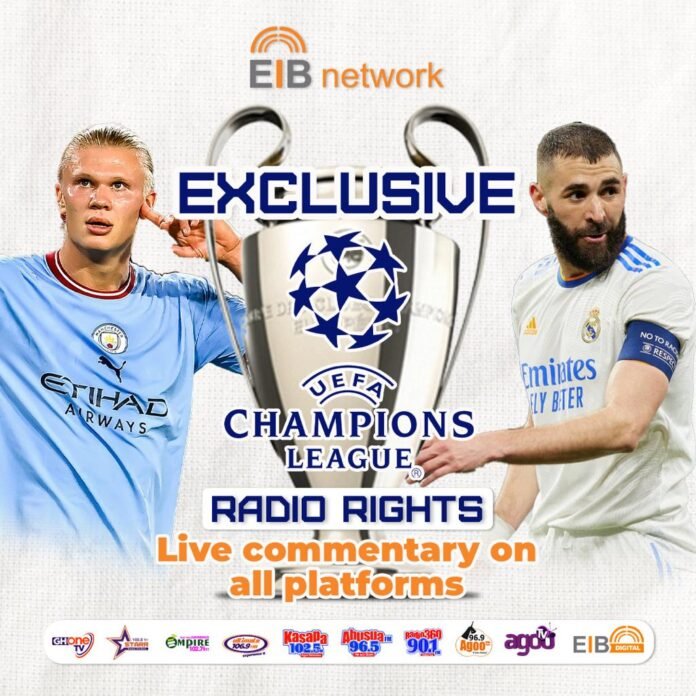 Ghana's premier media organization EIB Network has secured radio broadcast rights for the UEFA Champions League for the 2022/23 season.
EIB Network will therefore run live commentary on all the UEFA Champions League Games from the Round of 16 to the final on all its radio platforms.
Europe's biggest club football competition, the UEFA Champions League, makes a return after a 3-month break when the Round of 16 stage commences on 14th February.
"EIB Network will surely give you the best experience by providing in-depth and captivating radio commentary for all the games via its English and Twi stations," the management of EIB Network said.
Only 16 teams remain and will be battling to reach the final on 10th June 2023 at the Atatürk Olympic Stadium in Turkey.