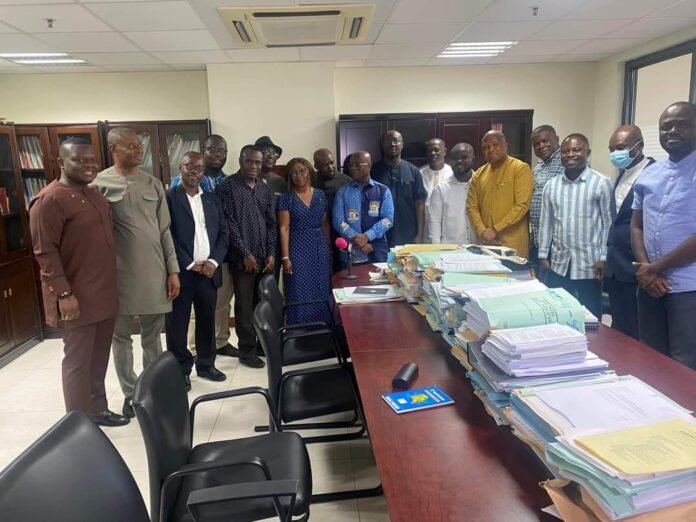 Individual bondholders have petitioned the leadership of Parliament over the ongoing debt restructuring programme by government.
Over 10,000 bondholders have signed up to campaign against the controversial debt swap.
The petitioners have urged parliament to save the 1.3 million Ghanaian individual bondholders who have been shortchanged in the domestic debt exchange program.
Parts of the petition read: "We are unaware of any Parliamentary approvals, directly or indirectly that the managers of the DDE have been granted to make unilateral decisions over financial arrangements originally clad with binding contracts. If that was the case, your office would have invoked the principles of fair and impartial hearing for both parties, in this case, Individual Bondholders and assigns of the DDE programme to justify their positions. Suffice to say, this has been the basic approach adopted in other jurisdictions that ever dealt with creditors in a domestic debt exchange programme. Parliaments by their truly representative nature will not only consider the overall national interest however precarious, but will also ensure citizens are protected from capricious decisions by the executive.
"The Parliament of Ghana may have been liberal when it comes to approving expansionary national budgets even in the face of austerity. However, we are also aware that it does not take kindly to being sidestepped by the executive especially when it senses evasion of accountability. Sirs, let it not be said ever that during your leadership, you looked on when your constituents whose primary duty to country was service and love through hard work and taxes were impoverished by executive fiat. Your constituents should never ever be afraid of their representatives. Save them.
"Finally, we wish to state that within our group are persons who possess technical and policy skills and are willing to assist government explore viable options without catastrophically impairing the interest of Individual Bondholders."
Source: Ghana/Starrfm.com.gh/103.5 Fm