Okuapehene Oseadeeyo Kwasi Akuffo III commenced his royal familiarization tour to the five (5 ) divisions in Okuapeman traditional area on Thursday at Nifa Division (Adukrom-Akuapem and Okere communities).
He was beautifully welcomed by Nananom in Nifa Division, the political leadership, clergy and enthusiastic subjects amid appellations, dancing, drumming and display of Okere culture.
School children were not left out as they lined up to catch a glimpse of His Royal Majesty the Okuapehene who was visiting the land for the first time since his enstoolment and gazette in October 2022.
A colourful durbar was held in Adukrom in honour of the Okuapehene.
But Osabarima Opesseh Konadu, Chief of Awukugua, Acting as Nifahene appealed to Okuapehene to use his authority to resolve protracted chieftaincy disputes in Adukrom-Akuapem and also help address high rate of youth unemployment.
He congratulated Okuapehene for his enstoolment and gazette as President of Akuapem traditional council.
Oseedeeyo Kwasi Akuffo III called on chiefs in Okuapeman to unite for development.
He said quality education is the only war required to conquer poverty and lift up the traditional area therefore admonished chiefs and parents to invest in education of their children.
"Our forefathers went to wars to conquer territories, but today, it is quality education that will bring development to Okuapeman. I want Okuapeman to develop, I therefore admonish you all that, let's bury our differences and unite".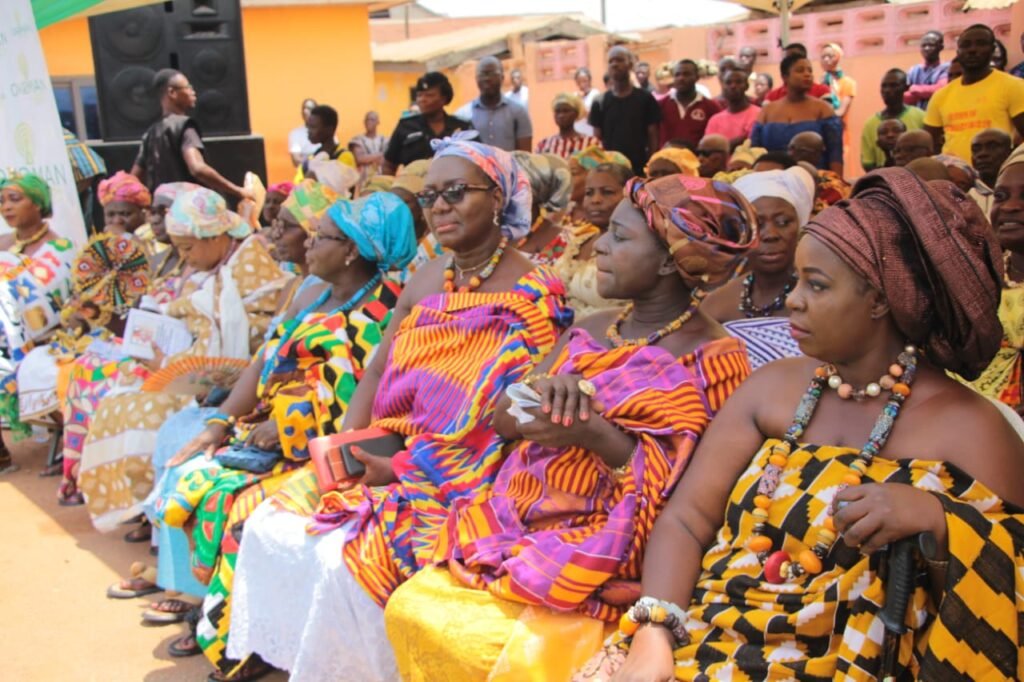 The Member of Parliament for Okere Constituency who doubles as Minister for Local Government, Decentralization and Rural Development, Hon. Dan Botwe urged chiefs to actively participate in the local governance system.
He said the Local Governance Act, recognizes the critical role of chiefs in development therefore made part of the governance architecture right at the Regional coordinating council level where two representatives of chiefs are members.
Hon. Dan Botwe explained that the inclusion of chiefs in drafting bye- laws is also an indication that the assemblies cannot develop their various localities without the involvement of the chiefs.
Hon. Dan Botwe further admonished the youth and all the people of Okuapeman to have self-introspection on discipline and respectful traits characteristic of Akuapem people to uphold that pride and impart same to the generation.
Okuapehene will continue his tour to Benkum, Gyase, Adonten and Kronti Divisions.
According to the Chief of Staff at the Okuapehene palace, Mr. George Addo Yobo, the tour which begun on March 9, will end on April 15, 2023.
Source: Ghana/Starrfm.com.gh/103.5FM/Kojo Ansah