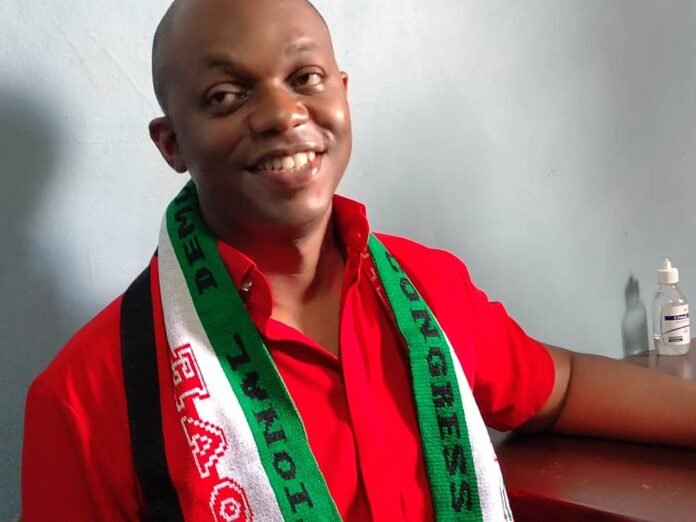 From winning the 2012 Parliamentary election with 4,000 votes difference, to winning the 2020 election by just 152 votes, if not for being dishonourable, can Hon. Alex Adomako-Mensah who never had an idea of becoming an MP till he was brought down by his elder brother Dr Kwabena Duffuor to come and contest the Sekyere Afram Plains seat for the first time, confirm what the media has stated and then debunk it, that it's because of Mahama that's why his nephew is contesting him.
Setting the records straight. Dr Kwabena Duffuor didn't ask his Son Kwabena Duffuor Jnr to contest his Uncle Adomako because he surported John Dramani Mahama as reported by Rainbowradioonline com.
For the records, incumbent MP for Sekyere Afram Plains, seat was yanked away from the Kumawu Constituency and is a strong hold of Dr Kwabena Duffuor who has consistently made sure that that seat remains the NDC for life. Hence he supported his to make sure that seat becomes a safe seat and It's a seat that Dr Kwabena Duffuor will make sure the the NDC never loses.
He remains the Godfather of that seat. Hon Alex Adomako-Mensah has a lot of problems in the Constituency and has not done well for the Constituency. He dug his own pit. He's not visible and intelligence on the grounds in the Constituency points out that he will lose to the NPP if he's allowed to contest again.It has nothing to do with John Mahama.
Hon Adomako-Mensah occupation of the seat was the brain child of Dr Kwabena Duffuor and he has supported him over the years. It's never true that he advised Dr. Duffour to declare his support for former President John Dramani Mahama and not contest him. The current MP, who is the junior brother of the former finance minister, caused his own down fall in the Constituency and Dr Kwabena Duffuor Jnr has every right to save that seat in the region before it becomes too late.
The sources within the Minority caucus, say is not true that the lawmaker explained to his brother that the option was for Dr. Duffour to join the Mahama ticket and support him in 2024. Dr Kwabena Duffuor Jnr is young and an energetic who thinks on his own and is a philanthropist. It's the people of Sekyre Afram Plains who conveniently convinced him to come and Save them if not the Constituency will fall for the NPP. They have been on him for some time to come and Save the Constituency.
Finally in the interest of the party he heeded to their call.
By: Maxwell Okamafo Addo