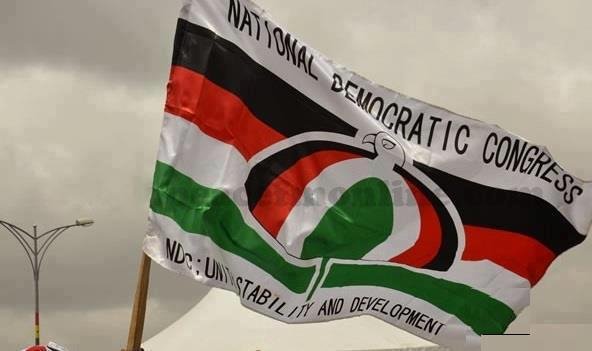 Why haven't the party still given the Electoral Commission the full Delegates list and voters register as at today?
The Electoral Commission is supposed to get the Delegates list 7 clear days before elections take place. Has it been done?
Is the NDC aware that the delay of the electoral materials to Electoral Commission is a minus for the party?
What is stopping the party from supplying the Full Delegates list with photo Albums to all the presidential Aspirants?
Has the party taken notice of the dichotomy with grave consequences in the near future as the largest opposition party in the country ?
Is the NDC presently aware that, they are the main opposition party to check on the activities of the government towards encouraging competitiveness and effectiveness of governance?
Has the party learnt their lessons in the 2016 and 2020 election petition cases?
Is the party ready for the 2024 Elections with this attitude as a government in waiting?
Is the party aware that apart from Dr Kwabena Duffuor's injunction the delays of sending voting materials would have still caused a postponement in the elections on Saturday?
My advice: The use of threats or imperious style of seeking redress will not help and is uncalled for, especially being encouraged by leading lawyers of the party like Lawyer Amaliba.
At this time and age where the most civilized and potent means of achieving conflict resolutions are through negotiations, mediation, reconciliation and arbitration, the party is using cyber bullies and rascals to attack Dr Kwabena Duffuor.
I hope the party is aware that Dr Kwabena Duffuor paid 500,000 Ghana Cedis as a filing fee. Why is the NDC party in a hurry? Instead of taking time to do the right things..I Hope the party sits up. All Kwabena Duffuor is asking for is that the NDC voters register must be sacrosanct and must be pruned to suit all.
The NDC for two consecutive times have proven to the Court that they have had data problems in 2016 and 2020. Where the party found itself wanting in the Supreme court. Especially the collation of results in the national elections. So, I believe that what Dr Kwabena Duffuor is asking for is a credibility test for the party in its own internal voting processes before the national elections.
During cross examination made by the current Chairman of the party Mr Johnson Asiedu Nketia at the Supreme court on the election petition case, there's the need for the party to take issues raised by Dr Kwabena Duffuor very serious, especially when females become males in the party, in an incomplete voter registration data.
Shalom. Let's do the right things to save this party.
By: Maxwell Okamafo Addo