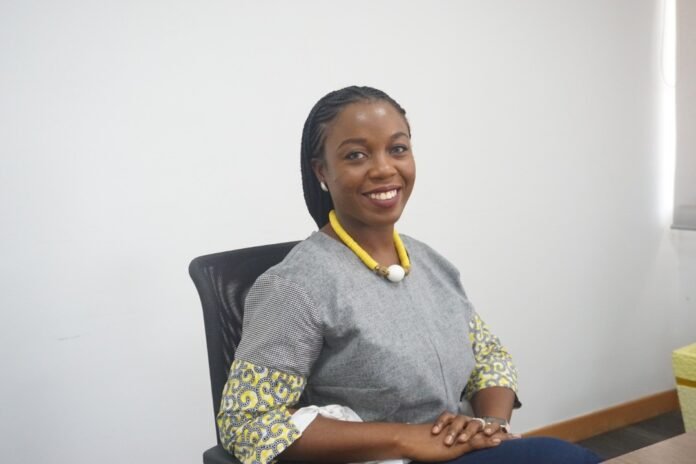 The Head of Digital and Innovation at Stanbic Bank Ghana, Estelle Jacqueline Asare, has advised start-up businesses to build strategic and sustainable partnerships if they seek to grow and scale their businesses.
Speaking at a webinar organized by MEST Africa for budding businesses, Estelle said, sustainable business partnerships are a prerequisite for survival in a fast-changing world.
According to her "In today's rapidly evolving world, technologies and consumer demands are fast changing and this demands for businesses to be agile and partner. It is becoming increasingly critical that you position your business as the partner of choice to keep up with innovation."
Ms. Asare also shared 6 pillars of sustainable partnerships that every business needs to have to be able to leverage the full benefits.
She said, "Before you enter into any business partnership, there are things you need to have in place to ensure that the partnership is successful. You need to establish what your vision is as a business and also identify what your values are as an organization. This is important because your values and those of the potential partner may contradict and this will affect the partnership at some stage. You also need to state clearly what your objectives and expectations are for the partnership. This helps you to clearly define the terms of the partnership".
She added that, "The fourth thing you need to consider is governance and communication. You should know the rules governing the partnership- this covers change governance, commercials, decision rights and legal frameworks; these are all critical to keeping both parties on track. The fifth pillar she shared was around agility and adaptability.
"This is extremely important because of how rapidly the business environment can change. Ms. Asare further iterated that your business would need to be flexible enough to adapt quickly for the sustenance of the partnership. And the last pillar she shared was to have a metrics for success of the partnership. This, when continuously measured, will inform both parties whether the partnership is achieving its goals or not and further confirm that the purpose for entering the partnership is being achieved. In conclusion, when you have all these six pillars intact, then you are well positioned for a successful and sustainable business partnership."
The MEST Africa Speaker Series is a monthly webinar put together by MEST Africa as part of an Africa-wide support program where experts are invited to engage startup founders on areas of interest. The April 2023 edition discussed ''How to Build a Sustainable Partnership Strategy'.
Source: Ghana/Starrfm.com.gh/103.5FM