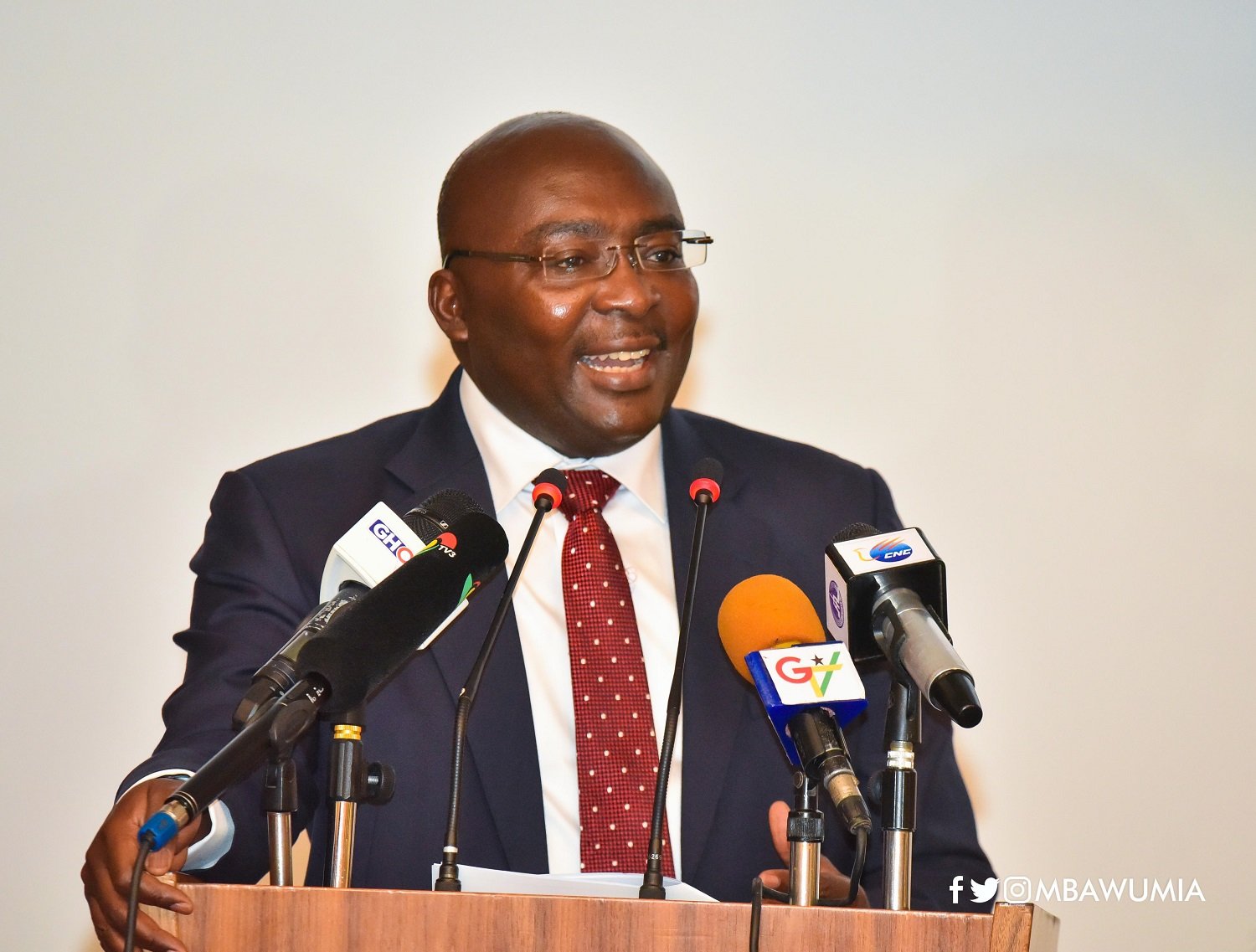 Nearly a year after introducing the paperless port clearing system at all ports in Ghana, Vice President Dr. Mahamudu Bawumia has announced sweeping reforms to the system after it was reviewed by relevant stakeholders in the sector.
Announcing the reforms Wednesday at the 2018 Accra Mall Mobex Technology Expo, Dr. Bawumia stated that the reforms became necessary because some persons within the import and export ecosystem, including Customs  officials are still influencing it through various human interventions to enrich themselves at the expense of state.
"It is clear that notwithstanding the new systems that have been implemented, there are concerted efforts to circumvent the paperless system both by customs officials and supposedly national security operatives.
"I understand that some officials at the port are demanding documents from importers for stamping. This is ridiculous and should not happen under the new paperless regime," he said.
The reforms will take effect from July 1, 2018, declared the Vice President at the Expo themed: 'Enhancing Economic Prosperity through Retail Technology and Financial Innovation'.
The number of inspection agencies, said Dr. Bawumia which currently stands at 16 Will be reduced to three from July 1, 2018 and will comprise the Ghana Revenue Authority (GRA Customs Division),  Food and Drugs Authority (FDA) and Ghana Standards Authority (GSA). All other agencies such as the National Security and Narcotic Control Board (NACOB) will be fused into the main three to carry out joint inspections.
That way clearing process at the ports of entry will be sped up, Dr. Bawumia assured.
Dr. Bawumia further noted that the compliance stage of the clearing process has become redundant under the paperless system and that it will be abolished.
Going forward the compliance function will be undertaken by the Customs Technical Services Bureau (CTSB) to deal with the duplication that was identified during the review, he indicated.
He said: "The Compliance stage of the clearance process has been abolished since it has become redundant under the new system. This function will be undertaken by the Customs Technical Services Bureau (CTSB)"
As part of the new reforms a task force which will be responsible for the monitoring of the implementation of the paperless port clearing system has been set up, said Dr. Bawumia.
He said the team will be required to provide managers of the port systems with daily and weekly reports to aid them in decision making.
Source: Ghana/Starrfmonline.com/103.5FM/Wilberforce Asare