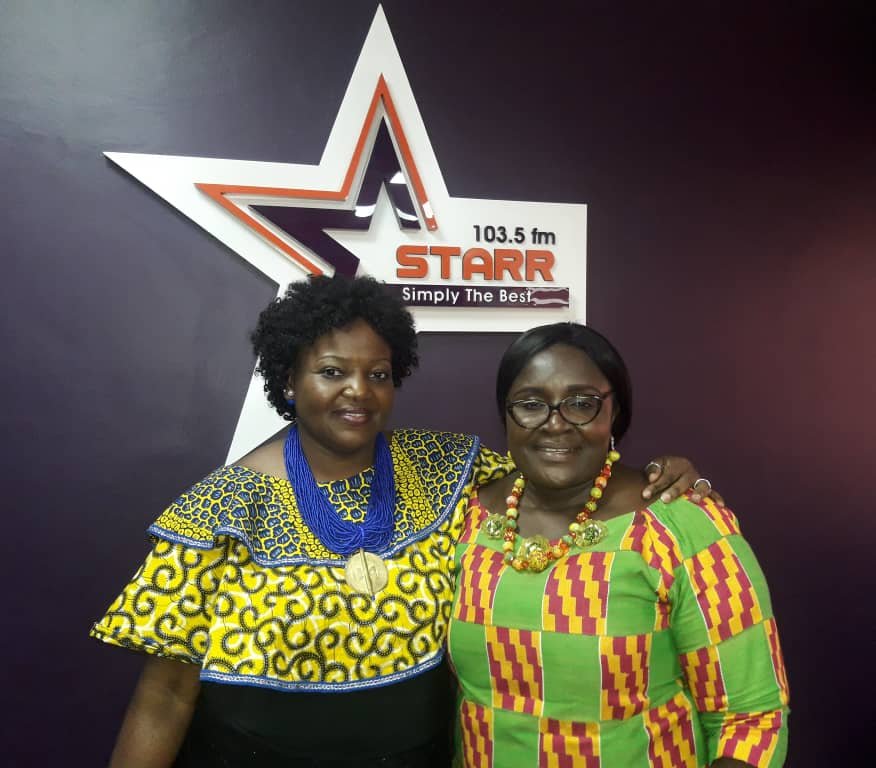 The Executive Director of the Ghana Integrity Initiative (GII) Linda Ofori Kwafo wants officials in charge of the 2018 entrance examination to the Ghana School of Law to resign over alleged leakage of the papers.
Some LLB holders seeking admission to the Ghana School of Law are upset over an alleged leakage of their exams after the supposed questions together with answers and marking scheme were seen on social media hours before the exams.
The students say the development suggests that some of their colleagues had access to the exams papers before they started writing the paper.
The spokesperson for the irate law students Yaa Opoku told Francis Abban on the Morning Starr Monday that the Independent Examination Body (IEB) of the General Legal Council must be dissolved over the issue.
Speaking on the maiden edition of the Starr Woman Show on Sunday, 5 August 2018 Mrs. Kwafo expressed surprise at the development and demanded sanctions.
According to her, re-sitting the papers is not enough.
"Somebody was responsible for the leakage," Mrs. Kwafo, who is the chairperson, Governing Council, Office of Special Prosecutor told the host Eyram Bashan.
"If you see the advertisement for the re-write, there was no apology and the students are not very happy about it," she noted, adding: "They sat throughout the night to study and to go and write again 45 minutes paper covering nine subjects, I think the authorities involved in the organization of this paper will have to do more than they have done."
"We were expecting somebody should resign by now," Mrs Kwafo stated. "I think the students should be taking action themselves."
The Starr Woman Show is a weekly contemporary gendered talk show every Sunday between 3pm and 4pm.
Meanwhile, the Ghana Bar Association (GBA) has charged the General Legal Council (GLC) to immediately investigate the allegations.
Commenting on the development in a statement on July 31, the GBA said: "the Bar would deem it very unfortunate and disturbing if the allegations are proven."
That notwithstanding, it tasked "the Independent Examination Committee and the General Legal Council to thoroughly investigate the matter and state the position on the purported leakage."
Pledging to keenly follow the investigation, the GBA urged the examination candidates to exercise restraint and pursue their ambitions saying: "We would also urge the said candidates and Ghanaians generally to be guarded in their comments regarding statutory bodies and institutions and in this particular instance the General Legal Council. Statutory institutions play important roles in the growth of our country and should not be denigrated."
Source: Ghana/Starrfmonline.com/103.5FM