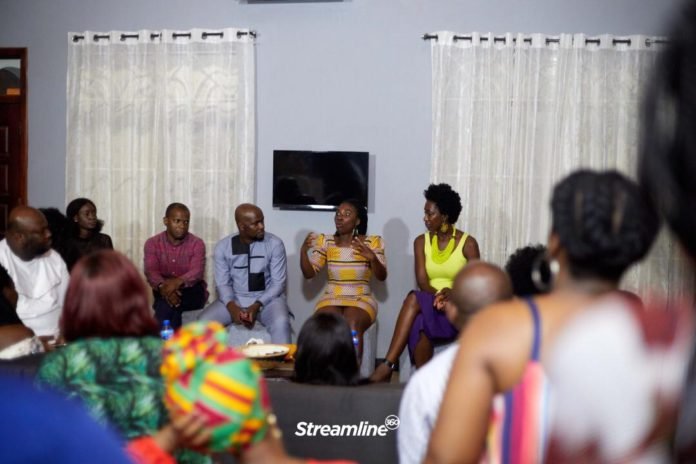 A group of young African Americans and Africans in the Diaspora, who met last week, to discuss on issues affecting the growth of their home countries have  urged foreigners to throw their massive support to the President's vision of moving 'Ghana Bbeyond Aid'.
According to the group, which is spearheaded by Bridget Boakye, an African American on a mission to bridge the gap between Africa and the diaspora, however, the vision 'Ghana beyond Aid" is a great initiative by Nana Akufo-Addo.
"Foreigners should be part of the movement. Great financial systems should be set for the locals. Education systems should be used as a form of tourism in Ghana," they lamented.
The group in celebrating 62 years of Ghana's Independence had its discussion theme as 'Building a Nation: Bridging Young Africans and the Diaspora'.
As part of the conversation, the discussants explained that "Those in the Diaspora are not people from the UK and USA only, but people from Canada, Nigeria, South Africa, and other parts of the world.
The eight-member panel engaged in the discussion came from the media, Digital marketing, online payment, marketing, oil and gas, tourism, Business consulting space.
A TV host and public speaker, Ivy, shared her Ghanaian-Canadian shared her geographical experience when she first came to Ghana." It was easy to find a good job the first time", she said. However, it took her a period of six months to get a job when she came to Ghana the second time, since there were more different people from other countries seeking the same opportunities.
The event which had a question and answer session led by Bridget, who asked that 'What areas do you see for local diaspora partnership?'
One said her family wealth can as a result of slavery in Nigeria. From a media perspective connecting peoples story in the local media. Example the visit to Cape coast castle by Diaspora.
Talents is small as well as building HR in Ghana. Globalization African perspective, opportunity exist to start business far exceed the opportunity out there. The local mentality has to change to close the challenges keeping Ghanaians to partner with the outside world.
Source: Ghana/Starrfm.com.gh/103.5FM