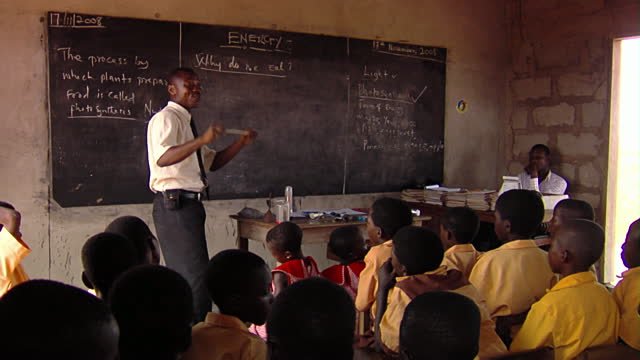 I write to respond to your publication captioned 'Kwaku Boateng' Primary 'B' transferred en Block' dated 31st January 2019. The story which sort to create an impression that I have been intimidating and exhibiting gross disrespect to Teachers and also boasting that I'm a staunch NPP sympathizer hence nobody can touch me is total falshood and a calculated attempt targeted at destroying my personality. The story also claim i had a brawl with a colleague headteacher in public over a K.G. Classroom. This claim is also false.
I want to state that:
1. There hasn't been any wrangling internally in the school as was reported. As standard journalistic practice demand, I thought the reporter would have visited the school to verify the situation before publishing the story.
2. The claim that the New Juaben traditional Council say I do not respect Teachers and as a result's led to poor performance of pupils in the school is also false. I respect all Teachers. As a head teacher, my responsibility is to see to it that Teachers perform their duties effectively to ensure that teaching and learning go on well in the school.
3. Facts are that, results of 2017/2018 Basic School Examination reveals that, of all the four schools ONLY my school which is the Basic 'B' obtained 100% pass.
4. Again, the claim that I boast of being a staunch member of the New Patriotic Party and using the name of Eastern Regional Minister; Mr. Eric Darfuor before is a blatant lie, one which is completely falsified. I have never had an encounter with Hon Eric Kwakye Darfour let alone having a chat with him in person.
5. Your publication also claim I have been extorting monies from KG pupils. I wish to state that, I have never extorted money from any pupil. The fact is; there were no study materials for the KG Pupils and as such I ordered some suitable books and appealed to the parents to have some for their wards. These were very useful books but I never forced parents to purchase them.
6. No study fee was charged from K.G. pupils but instead "Extra Care" charge was collected from parents as incentives for the KG Teachers to care of the infants until their big siblings or parents come to take them home after the official school's closing time.
7. The five cedis (GH¢ 5.00) likewise Nine Ghana Cedis (GH¢ 9.00) are not separated money being collected. They are rather within the money approved by the PTA. This money is used to develop the school. The ongoing renovation of the Water Closet Toilet facility approved by the PTA, the provision of school's Band set, Talking Drums, Provision of Veronica Buckets, the erection of metal stairs for the safety of KG pupils and many other developments have been done in the school as well as repairs of roofing ceiling and services rendered by Parks and Garden official are all done to beautify the school compound. These projects were all funded by that money approved by PTA. Two security personnels one for the day and the other for night duties are paid monthly.
8. For accounts of the money collected, the PTA is made known at meetings. Parents have appreciated the works I have done in the school for almost the two years I was posted as substantive headmistress of Nana Kwaku Boateng 'B' School.
9. I am with joy to bring to your notice that I have actually before God and Man done a credible work in the school. I have worked assiduously to promote effective teaching and learning in the school.
10. The KVIP you talked about has never been discussed towards construction by the PTA instead the primary school toilet which is damaged was to be renovated. The facility has even been painted and demarcations have been made for male and the female pupils. W/C seats were to be provided to enhance its use by pupils.
11. In any case I have superior officers that I work hand in hand with, they should find out whether a query letter, warning letter has been served on me. Ghana Education Service has its procedural way of dealing with a recalcitrant Teacher or Teachers with deviant behaviors in the service. No disciplinary committee has ever invited me to appear before them on the issues published on your website and widely circulated on social media with regards to Kwaku Baoteng Basic 'B' School.
By Rose Addo – Former Headteacher