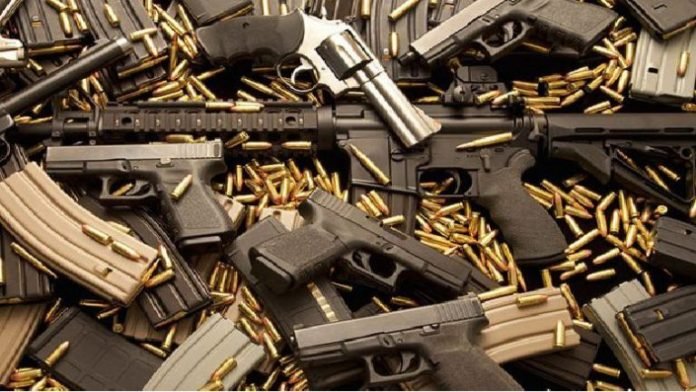 Gabby Asare Otchere-Darko, an influential member of the governing New Patriotic Party  and nephew of President Akufo-Addo has identified the importer of the cache of weapons that has sparked controversy in the country as a brother of an NDC kingpin.
He said the importer, Yaw Djin, has family ties with a former PNDC secretary for Interior, who worked under former President JJ Rawlings.
"PS: The company which imported the arms, YADCO, is owned by Yaw Djin. You may recall, his brother, Kofi Djin, was the PNDC Secretary for Interior (1982 to 1985). Yaw Djin has been in the business of legitimately importing arms since the 80s," he wrote of Facebook.
It comes after the government disclosed that the arms importation were approved by the then exiting NDC administration.
Meanwhile, former deputy Interior minister who signed the request for approval of the company James Agalga has claimed the government could have canceled the approval if they found it problematic.
"It is also instructive to note that when a licensed importer of arms obtains permit from the CID and not the Interior Minister as is envisaged in my signed letter, the importer procedurally must obtain a delivery permit from the Interior Ministry before the imported arms can be cleared at the port. Once again, Hon Oppong Nkrumah failed to disclose to the good people of Ghana when the delivery permit was issued and who signed it. Without doubt, the delivery permit was issued in 2019 and could not have been the handiwork of the NDC when it was in power.
"Furthermore, permits for arms importation are not granted in perpetuity. Infact, permits once issued have a lifespan of one year. Is it therefore the case that whatever permit the CID may have issued pursuant to my letter if any at all expired and was renewed? If so, can it be said that the NDC granted the renewal? Obviously it couldn't have been the NDC government," he wrote in a statement.
Source: Ghana/Starrfm.com.gh/103.5FM