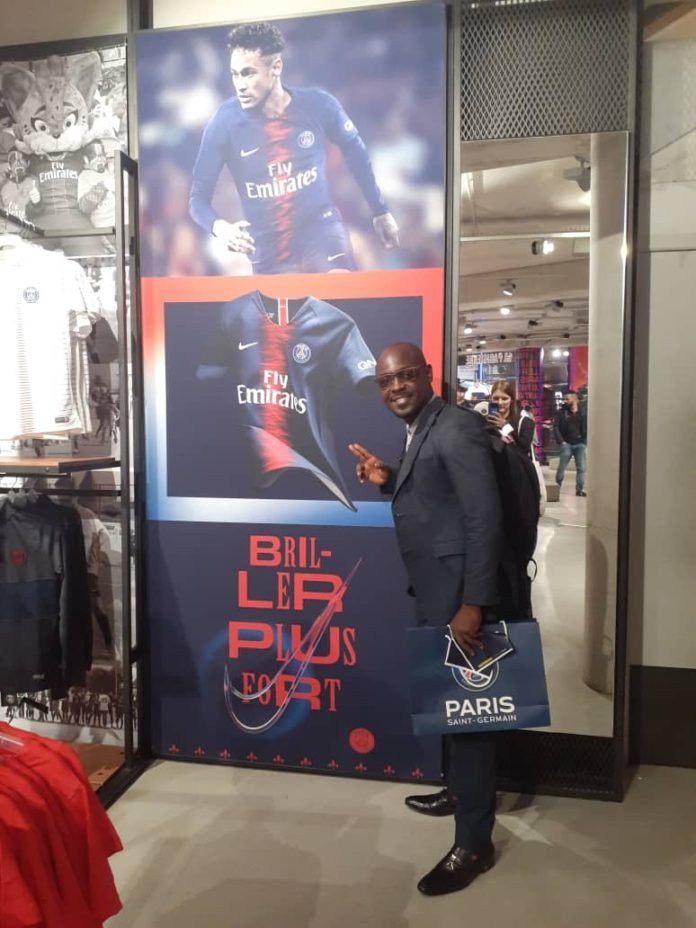 A visit to the historic parc de Princes was the highlight of day one of the French ligue 1 VIP tour that started on Thursday.
In all, about ten journalists carefully selected from member broadcast partners around the world have arrived in the French capital, Paris, to take part in this event which will be capped by Saturday night's crowning of PSG as French Champions.
The day's activity began at the Parc de Princes where  journalists were taken to the Club's merchandising store, a tour of the stadium and later to an event called '100 years celebration of French football.
The anniversary sought to highlight the achievements of France since 1919 to date, projecting all the positives and the major successes chalked up by the French Football Federation. France won their second World Cup in 2018 in Russia, exactly 20 years on when they hosted and won the title in 1998 on home soil.
The French Ligue 1 VIP tour is a unique event put together by the Ligue de Football Professionel (LFP) and global broadcast partner StarTimes.
Day two is expected to be more fun and entertaining with the match between PSG and Dijon set to be the day's main attraction. There's also going to be a tour of Paris city early in the day.
Henry Asante Twum reporting from Hotel Mercure in Paris Boulonge