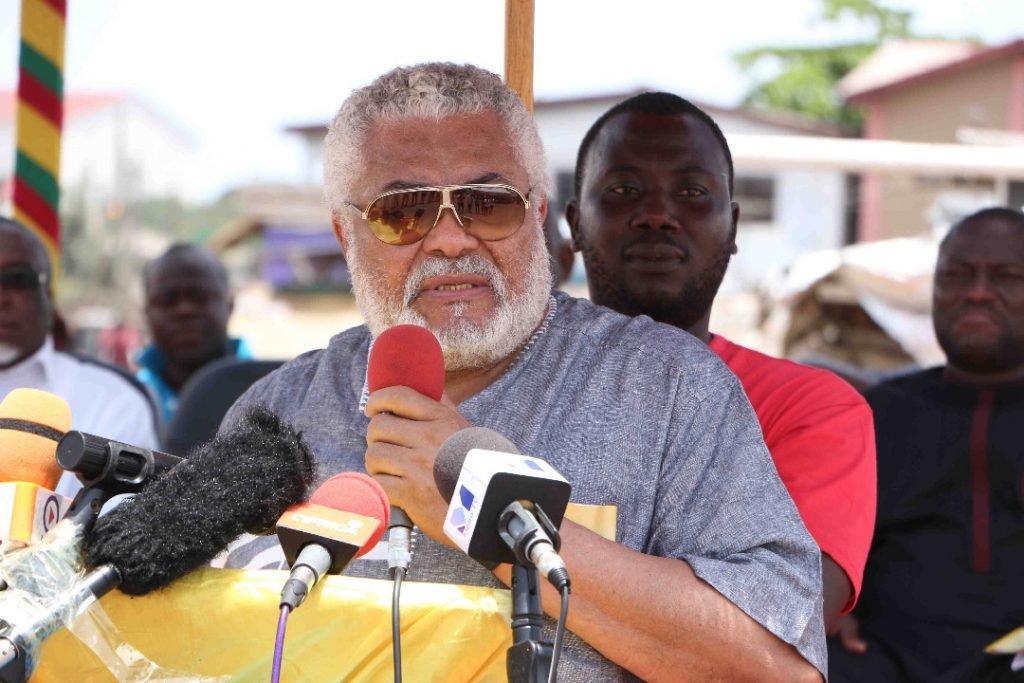 Former President JJ Rawlings says the country's quest and journey for development must be made an entrenched provision in the 1992 constitution.
This, in his view, will make it difficult for political actors to toy with the country's development agenda.
Speaking at the 40th anniversary commemoration of the June 4th uprising in Accra, Mr. Rawlings also called for major changes in the constitution.
"The constitution of the Fourth Republic was created by us, for us and to serve us, and in light of the 25 years, there is an unqualified need to reform or rewrite our current constitution. An urgent constituent assembly ought to be established with the necessary powers to rewrite the constitution. Their job would involve reviewing all the constitutional clauses especially the problematic ones, like the transitional provisions, indemnity clause, amongst others.
"This will ensure that everyone is equal before the law, encouraging transparency, accountability and responsible governance. The constituent assembly will hopefully embody the character of the Ghanaian people towards fashioning out a developmental agenda that is devoid of blind party allegiances and unscrupulous political promises. Our journey towards a developed nation rather ought to be an entrenched provision".
He also bemoaned indiscipline in Ghanaian society.
"Our current sense of self-discipline is at its lowest ebb. Citizens do not feel responsible enough to keep their homes and communities clean. Many of us who lament about flooding during the rainy season are very guilty of the indiscretions that lead to the deadly floods. We dump refuse indiscriminately and wonder why drains choke. Some actually see the rains as an opportunity to dump refuse, believing the rainwater will sweep them away. If we continue this level of lawlessness, we are bound to face more serious flood disasters. The key to our development is a heightened self-discipline in our approach to our everyday life. Let us all do a thorough introspection and identify where we fall short because we all do fall short one way or the other".
Source: Ghana/Starrfm.com.gh/103.5FM