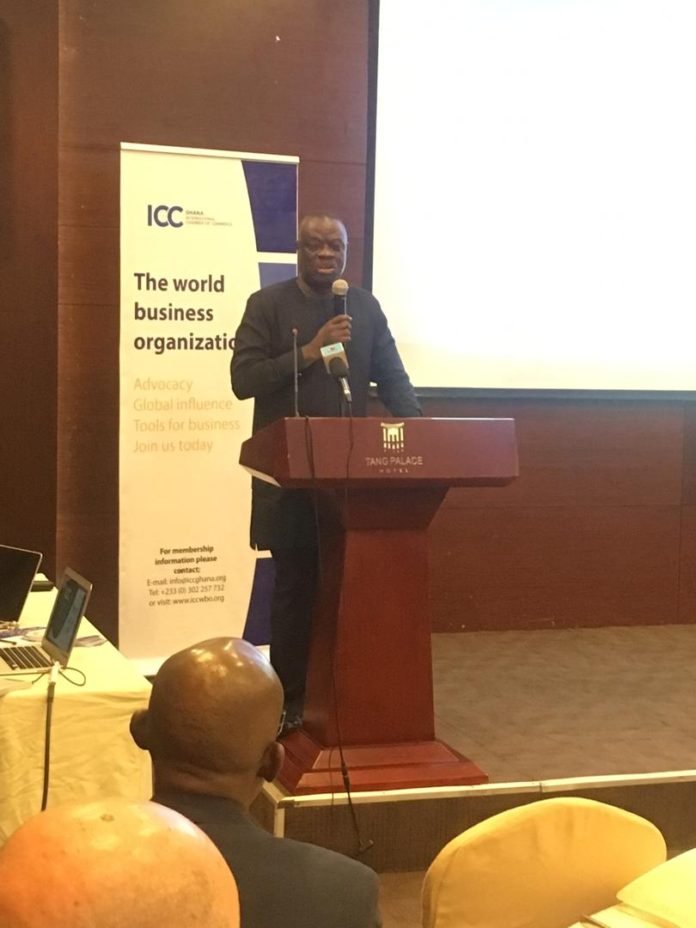 The Minister for Business Development, Dr Ibrahim Mohammed Awal, has expressed worry over the recurring incident of Ghanaian companies collapsing after the death of their CEO's or founders.
He consented that not up to twenty companies in the country can be handpicked, which have blossomed after the exit or death of their founders.
The minister made this submission at the 100th anniversary of the International Chamber of Commerce (ICC) held in Accra Friday.
The celebration was under the theme "Creating an Enabling Environment for Businesses to work for everyone."
Dr Awal said "100 years of business is important, but in Ghana 25% of businesses do not go beyond the founders. It's not good, all the researches have shown that only about 15% of businesses go beyond the founders.'
He noted "businesses exit either through death or retirement. We need to grow generational businesses in this country."
Furthermore, he charged the ICC to let its experience, discipline and tenacity that has brought the organization far, to impact on businesses."
He consented that Ghana cannot count 20 companies with the founders alive. "Once they die, the businesses collapse," he said.
He added "we can't find 20 companies that have survived their founders in Ghana, it's not there. How do you build a prosperous economy with business just dying off when the founders exit?"
"ICC another challenge for you, let us help build generational business. And to do that, succession planning is very important for all of us. When you set up a business, you don't just get people to do it, prepare them for succession. They must have shared values, and more importantly they must have shared capital, network, and corporate governance," he said
ICC Secretary-General, Emmanuel Doni-Kwame, said "based on the work of ICC, we are the only business organization that has been granted UN status, based on our work in promoting peace and prosperity around the world. And our theme for this year is to make business work for everyone everywhere and in every place not only in Europe and America, but in every place."
Touching on the recent wrangling between Nigerian and Ghanaian traders, he said "we've always promoted open trade. And we also promote regional integration. And we believe no matter the tensions, we encourage cross border trade and investments."
He added "so if you have your own regulations, or you have your own laws in your country that are not been followed, definitely you need to enforce your laws, but you also have to separate criminal behavior from trade. If it's an immigration issue, you should deal with the immigration issue. But I don't think it's a matter of trade itself.
About ICC
ICC is the largest, most representative business organization in the world. It hundreds of thousands of member companies in over 120 countries have interests spanning every sector of private enterprise.
Founded in 1919 with 6.5 million members, ICC is the world business organization and celebrates 100 years this year. Its members are organized in national committees, which included ICC Ghana.
Source: Ghana/Starrfm.com.gh/103.5FM/Senanu Damilola Wemakor