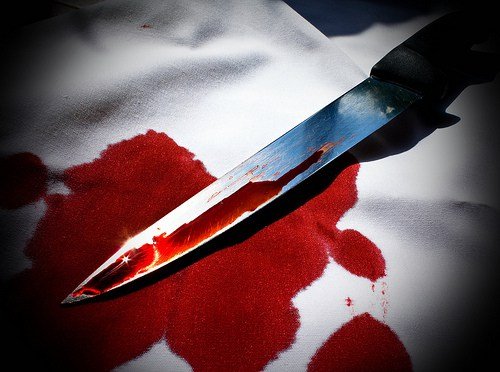 A woman has allegedly been killed in a brawl with her husband at Jaaberi Kukuo in the Savelugu municipality of the Northern region.
Her husband 30-year-old driver Adongo Baba is in a critical condition at the Tamale Teaching Hospital after his now deceased wife allegedly chopped off his penis with a kitchen knife.
According to Adongo's brother who spoke to Starr news, Adogo's wife, Mavis, aged 26 came from Bolga Friday morning and complained she was sick. The husband gave her money to either go to the hospital or visit a pharmacy for treatment but she rather went and bought a kitchen knife with the money.
The elder brother upon seeing Adongo's tricycle (Yellow Yellow) packed in the house knocked at his door to ask why he was home at the time, but there was no response. His continued knocking at the door without a response from either of the couple who were inside made him sense danger and peeped through the window where the two were lying helpless in a pool of blood.
Upon seeing that, he together,  with other neighbors broke into the room and rushed the badly injured  couple to the Jaaberi Kukuo clinic where Mavis was pronounced dead and Adongo given first aid and referred to the Tamale Teaching Hospital.
A nurse at the Jaaberi Kukuo clinic who spoke to Starr news said Adongo's manhood was not found when he was brought to the clinic. She said a later search in his room saw the manhood lying at a corner in the room.
Adongo is suspected to have beaten his wife to death in a brawl in the room. It is unclear what caused their disagreement. It is not also confirmed whether Adongo used any offensive weapon to murder his wife. The remains of the wife have been conveyed by the Savelugu Police and deposited at the Savelugu hospital Morgue pending investigations and autopsy. Adongo is on Admission at the Tamale Teaching Hospital Intensive care unit.
Source: Ghana/Starrfm.com.gh/103.5FM/Jonas Biawurbi