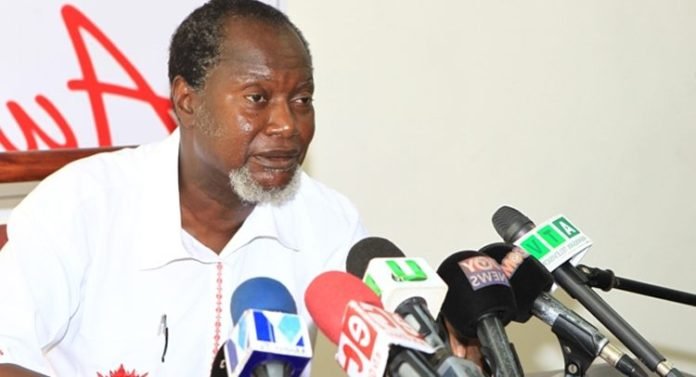 The Progressive People's Party (PPP) says it will reward law-abiding commercial drivers with a quarterly incentive of GHC 300, disbursed into their bank accounts if they win power in the December polls.
The stipend, the party explains, is for commercial drivers who become certified in basic first aid and crash scene management.
The promise comes in the wake of two recent tragic road accidents at Dompoase on the Elmina-Takoradi Highway on January 14 and the Kumasi Abrepo Highway, on January 15, where scores of people lost their lives.
In a press release on the spate of road accidents, the party extended its heartfelt condolences to the families, who have lost their loved ones, and sympathies to those who have been injured. "We wish to thank all the emergency service providers and individuals involved in assisting the victims," it said.
"We are challenging the government to declare war on corruption, which contributes directly and indirectly to the unacceptably high levels of road traffic accidents in our country," the statement read.
The PPP among other promises of ways it would prevent road accidents when voted into power, said it will "address mortality on our roads which a PPP government will explore are the towing of unsafe vehicles from our roads with a sense of urgency and the construction of inter-regional highways."
"We recommend that Road traffic injury prevention must be integrated into the development and management of road infrastructure, the provision and inspection of safer vehicles, law enforcement, mobility planning, the provision of health and hospital services, child welfare services, urban and environmental Planning."
The statement added  "a PPP government will ensure that, by the end of our first term in office, every town and village will have at least one licensed Emergency Medical Technician (EMT) within 5-10 miles that will be on call every day of every year."
"We will reward commercial vehicle drivers who become certified in basic first aid and crash scene management with an incentive such as quarterly payments of GHc300, disbursed into their bank accounts," it promised.
The statement noted "with the implementation of the National Identification System, we will ensure that reckless drivers are not given the opportunity and license to repeat their expensive mistakes."
Source: Ghana/Starrfm.com.gh/103.5FM