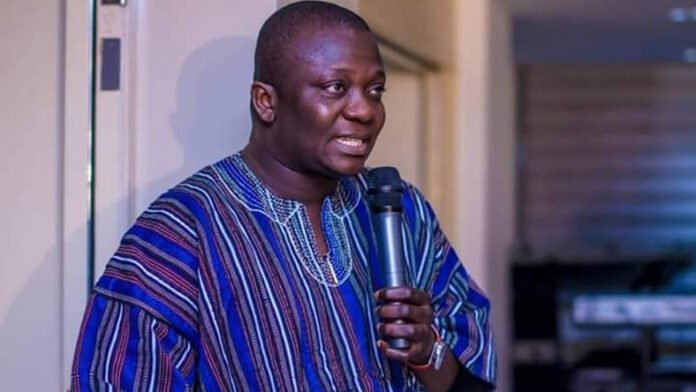 Bryan Acheampong has described the recommendation by the Emile Short Commission that he should be reprimanded by the state over the Ayawaso byelection violence as bogus.
According to him, there was no testimony or evidence at the commission hearing that links him directly to the chaos that shocked the nation during the election to replace the  deceased MP Emmanuel Agyarko.
Speaking to Agoo FM, Mr. Acheampong who is now a minister of state at the Interior Ministry said the commissioners were unfair to him.
"If you look at the report, about five hundred pages, nothing puts me in the circle. Yet strangely enough, in the recommendation, somebody went and wrote that I must take ultimate responsibility, why must I take ultimate responsibility? And if I decide that I will not accept responsibility; because there is nothing that says I'm responsible. If I'm responsible, I'm a man, a trained soldier, I'm responsible for my men and I will take responsibility for and anything the ministry does.
" But if you come out and put individual liability then you must come with proof and say that I gave the command, instruction and I signed out the order other than that you place the liability on the ministry mot me as a person because that evidence never came out at the commission. In the recommendation they were recommending that I take responsibility, how can you recommend that I take responsibility. It's a fact-finding commission who can say Bryan did XYZ, you cannot go on a fact-finding mission and say that I'm recommending someone to take responsibility, how do you make such a recommendation. Even when I had not accepted responsibility because there is no proof, you go ahead and say I should be reprimanded, it is strange. These are high commissioners, I don't want to use any unpalatable words but that all I can say is that that whole decision is absolutely bogus".
Meanwhile, security analyst Adib Saani says Ghanaians should be worried over the new position given Bryan Acheampong at the Interior Ministry by President Akufo-Addo as the country nears the December polls.
According to him, past actions of the now Minister of State at the Interior ministry must be a cause of concern for Ghanaians.
"It is evident that the President doesn't have the balls to deal with him. He is certainly a person for us to be very wary of because of his past actions.
"If you look at what is going on, it is completely needless for us to have a minister of state at the Ministry of Interior. This appointment is needless, it is a job for the boys. I will advocate that it is revoked," he told Starr News on Thursday.
The President has named the Minister of State in Charge of National Security, Bryan Acheampong, as the new Minister of State at the Ministry of Interior.
Source: Ghana/Starrfm.com.gh/103.5FM