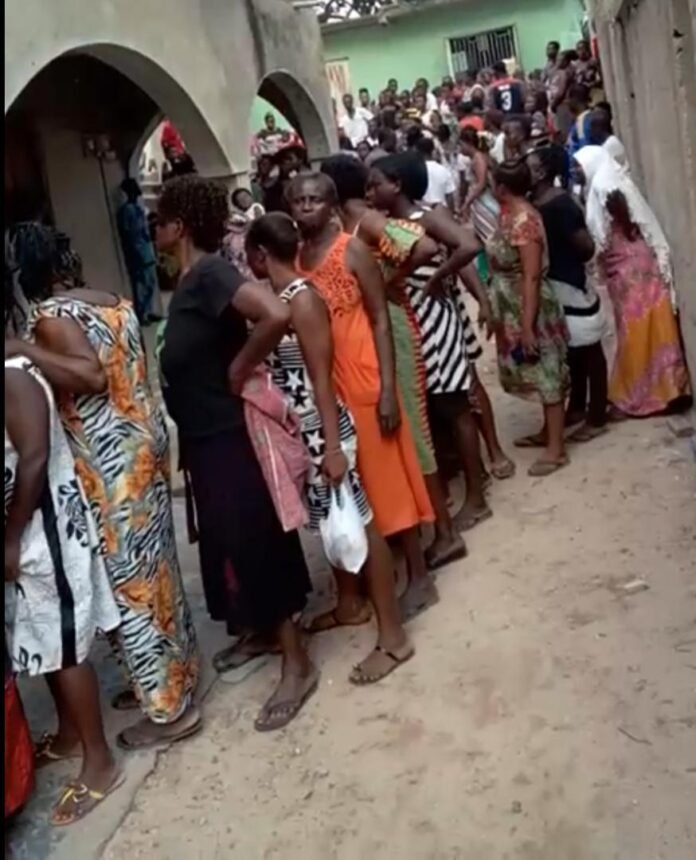 The Coalition of NGOs in Health has appealed to government to make use of the social workers in its social intervention provisions in the wake of the Covid-19 pandemic in Ghana.
According to the chairman of the coalition, Gabriel Banaku, social workers will have better ways of managing social interventions and will not allow crowds to gather in the distribution of food.
"The social workers are not involved; they are not using them. There are somethings happening that the social welfare people will not allow. This is not the time to see people with party colours sharing food and stuff," he told Francis Abban on the Morning Starr.
Some Ghanaians have taken to social media to express concerns over the manner in which government is distributing food to the vulnerable in the lockdown areas. Videos on social media have shown crowds gather in queues for food and other items.
COVID-19 cases in Ghana have jumped to 566 from 408 as of Saturday evening.
The development means over 140 cases have been recorded over the last 24 hours.
According to Ghana Health Service, as of 11 April 2020,  a total of 37,954 persons had been tested with 566 being positive for COVID-19. The breakdown of the 566 positive cases are as follows: four (4) have been treated, discharged and tested negative, 552 cases have been categorised as mild disease on treatment, two (2) moderate to severe cases, none currently on ventilators and eight (8) have died.
Of the 566 confirmed COVID-19 cases, 292 were reported from the routine surveillance, 159 from enhanced surveillance activities and 115 from travellers under mandatory quarantine in both Accra and Tamale.
Regions that have reported cases are Greater Accra, Ashanti, Central, Eastern, Western, Volta, Northern, North East, Upper East, and Upper West".
According to the GHS, the new cases were detected over the past twelve (12) days since the introduction of the enhanced surveillance.
Source: Ghana/Starrfm.com.gh/103.5FM