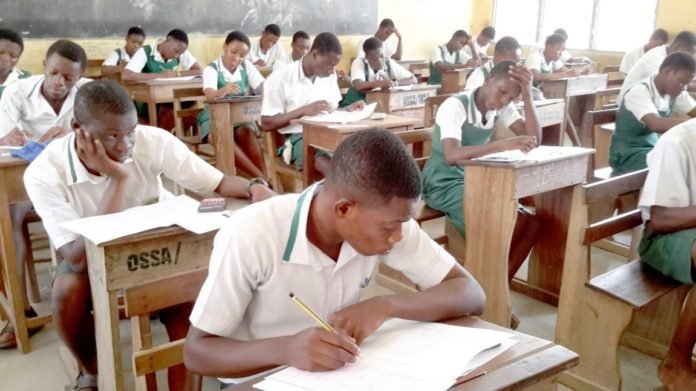 The Africa Education Watch has sued the West African Examination Council for allowing examiners whose identity and contact details were leaked during the 2020 West African Senior School Certificate Examination (WASSCE) to mark the papers.
According to the civil society group, the action of WAEC is against international best practices.
"As you may have noted, on 17th August 2020, we reported WAEC's leakage of the contact details of WASSCE examiners on social media; an incident WAEC later confirmed.
However, instead of changing these 1,520 examiners and replacing them with its (WAEC) acclaimed over 20,000 examiners, they went ahead yesterday 28th September 2020 to commence pre-marking formalities with these same examiners whose contacts have been leaked.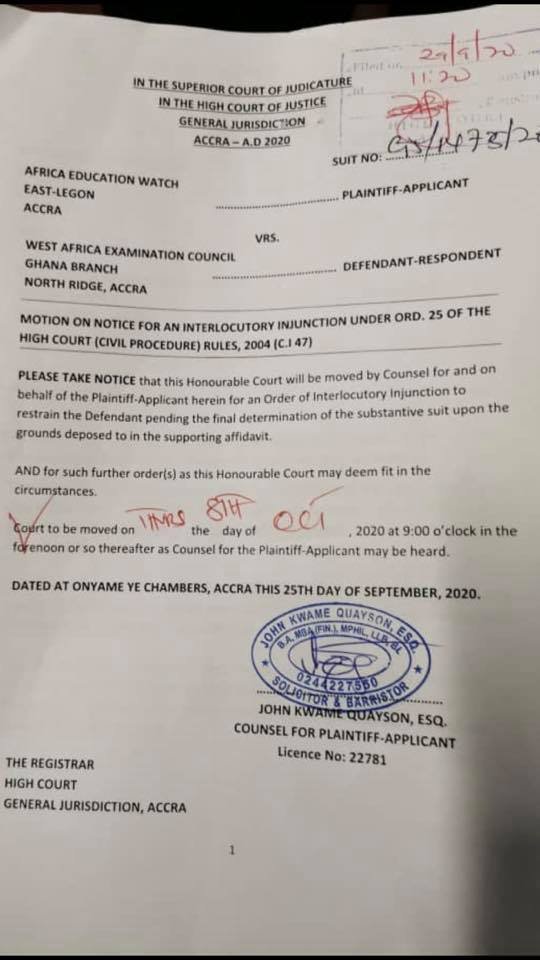 "We believe It is against International Standards (including WAEC's) to use examiners whose identity and contact details have been publicly disclosed, as markers in an international examination. This is likely to affect the integrity of Ghana's pre-tertiary assessment system and the credibility of the WASSCE 2020 Certificate," Executive Director of the Ghana Education Watch Kofi Asare wrote on Facebook.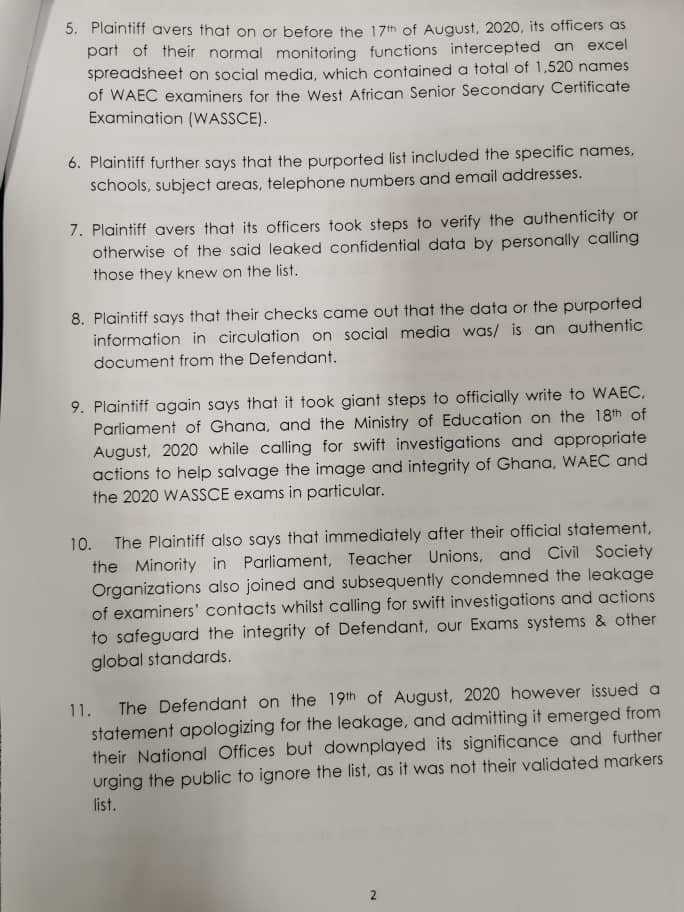 Source: Starrfm.com.gh/103.5fm