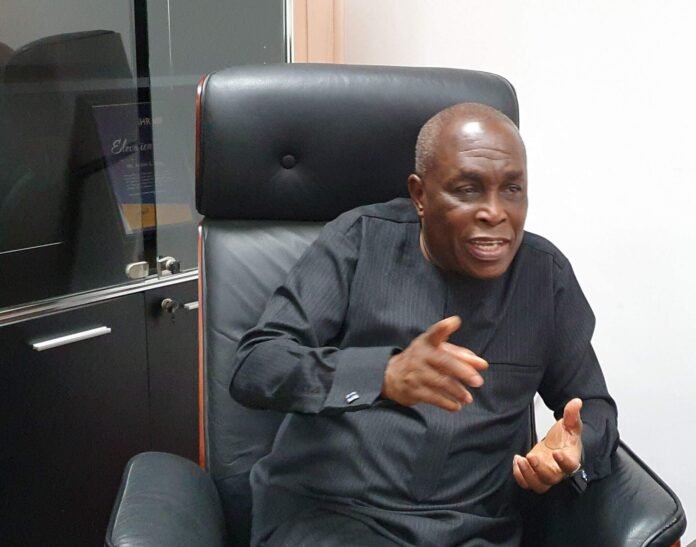 A Labour expert Austin Gamey has bemoaned the rate of labour agitations in the country with the government seeming adamant over demands of workers.
Speaking to Lantam Papanko on Starr Today, Mr. Gamey disclosed that labour issues have linger on for far too long as a result of the failure of successive governments to take responsibility.
According to him, the National Labour Commission (NLC) has very little choice in handling labour issues "they can't force any issue per say. They are not directly responsible for managing the people. Even if they are, there is very little they can do. The case of the anesthetics I do know that the NLC has done its bit many years ago. They settled the matter but the employer didn't take it seriously maybe."
"This is not something we must take lightly especially health related matters. So people should get serious and stop behaving as if the country is a personal property of anybody in his bedroom and can choose to do whatever, we should get serious," he advised.
His comments come on the background of a number of public sector workers on strike for various reasons while others have also served the NLC notice of embarking on strike if the government does not respond favorably to them.
The National Labour Commission (NLC) has disclosed that it is overwhelmed with the numerous strike actions it has had to handle.
The Executive Secretary for the National Labour Commission, Mr. Ofosu Asamoah confirmed the situation to Starr Today that the NLC has received notices from most of the Worker's Associations and Unions on their intended strike actions.
"We are tackling all of them, the Anaesthetists, Teachers and Education Workers Unions, the Legon branch of Teachers Association, College of Education TUTAG who have also issued us notice, and all others. Unfortunately, all these strikes timed immediately after the Christmas and New Year break so we are in a fix but I must say we are handling it," he assured.
This, Mr. Gamey said the Labour Commission comes in when there is a misunderstanding between the employer and employee. "The business is not your personal business it is a State business you are only the employer for the time being. So you make sure that things that should be discussed are done transparently, not just a figure of speech."
"The government is the employer, the government deals with the politics of Parliament and the Executive related matters, fine. But when it comes to labour matters the government is stated also as an employer. So in this conversation I'm seeing the government as purely as the employer.
"As an employer you have the responsibility in the management of human, material and financial resources. The people have the right to ask you certain things, they may be wrong so as an employer it's presumed that you have the knowledge that you can share with them," he added.
Mr. Gamey reiterated that "you must handle things in a manner that is befitting so that the working people would have confidence and trust even if you don't have money they would appreciate the difficult you are in. The problem of UTAG, TEWU didn't start today they started many years ago. This issue of anesthetics and the Ghana Medical Association all started not now."
Source: Ghana/Starrfm.com.gh/103.5FM/Isaac Dzidzoamenu