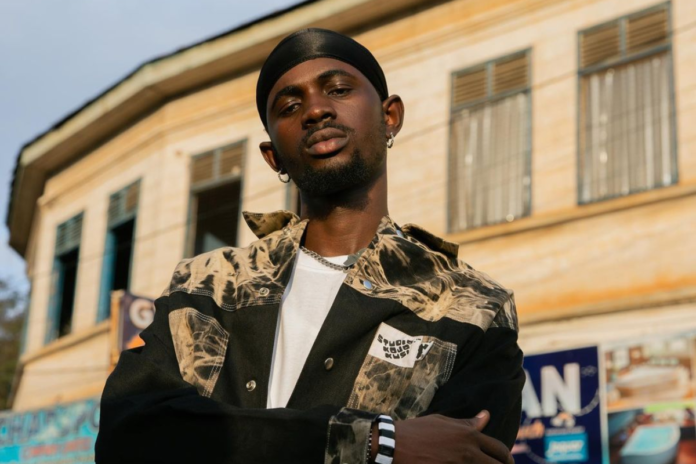 West African acts Black Sherif and Joeboy will be participating in this year's global YouTube Music Foundry Class 2022 programme, YouTube announces.
The two sensational musicians will join 28 other artists from 15 countries globally who will to partner strategy support from YouTube, marketing promotion as well as seed funding for content development. This year's class, according to YouTube, "reiterates its commitment to developing and supporting Sub-Saharan African (SSA) artists to become next-generation global music stars."
"Success as an independent artist is connecting with one more person on any level through my music," Black Sherif added. "Once that is constantly achieved, in my opinion, everything else will follow. Being a Foundry artist for me means a strong global platform with support to visually take my expression to the next level and reach more people in the process."
Joeboy said: "Being an independent artist simply requires me to be at the centre of all of my dealings as a creative. Aside from creating the music, I have to carry out due diligence to make sure I am making the right decisions every now and then."
"The Foundry program ensures that artists can be independent while still having a successful career in music with the support of platforms like YouTube, and this year will power two programs, the Foundry Class of 2022 and the independent release support," according to a statement.
"It's no small task to be an artist in 2022, working to find stability, fulfilment, and fans who get it," YouTube's artist partnerships lead, Naomi Zeichner, said. "Foundry celebrates the courage of independent artists and the communities that surround them. Our global team is lucky to be their champion and reduce barriers on their journey, every step of the way."
According to YouTube music lead for SSA Addy Awofisayo, "Lowering the barrier to entry that unlocks opportunities for music artists to create and connect with a global audience is crucial. But beyond that, Foundry will assist the music artists participants in navigating a new increasingly digital industry as they connect with fans and generate revenue."
Established in 2015, the global programme is geared towards developing young independent talents, and this year's class is the largest contingent since its inception in 2015, according to YouTube. Approximately 250 independent artists have benefited from the initiative over the years. Nigerians Bella Shmurda, Rema, and Tems, and other African acts have previously appeared on the show.