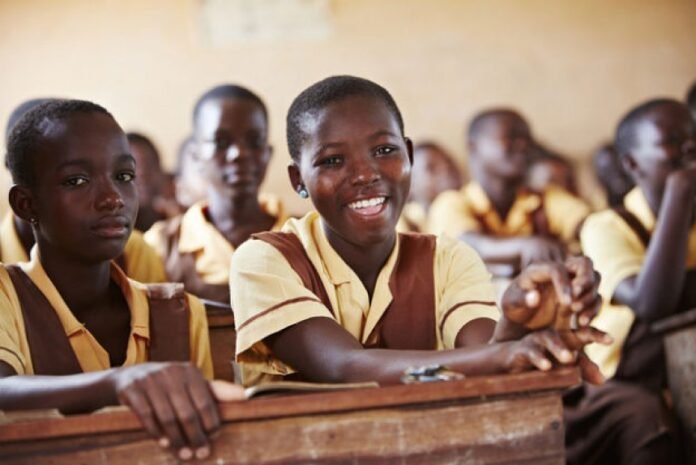 An education Think Tank, Africa Education Watch has called on the Ministry of Education to consider placing a cut-off grade point for placement into the Senior High Schools across the country.
This comes on the back of the challenges saddled with the school placement resulting in undue pressure on the system.
Some parents and guardians thronged the GNAT Hall in Accra after the Ghana Education Service released school placement for graduates of the 2022 Basic Education Certificate Examination (BECE).
The BECE graduates are expected to be placed into Senior High Schools and Technical, Vocational, Education, and Training (TVET) schools across the country. The centre was set up by the Ghana Education Service (GES) to help with both self-placement and replacement of students in available schools.
A total of 165,601 candidates will have to do self-placement because they could not be matched to their school of choice, according to the Ghana Education Service.
Commenting on the challenges on Starr Today with Awusi Dede, the Program Evaluator at the Africa Education Watch (EduWatch), Divine Kpe stated that some of the grades from BECE candidates are not the best for placement into SHS.
"I also side with those arguing for the fact that you need to bring some restriction or cut-off point to improve the quality of students. If you have a child that woefully has failed in subjects getting grade 35 and still has to go to school it tells you that teachers are going to struggle at the Senior High School level.
"That is not the place for teachers to teach how to construct a sentence or teach arithmetic no, thus supposed to be at the basic level. So maybe the child should have another opportunity to improve on the grade at least. So yes, I am also with the view that there must be a cut-off point to this selection process. To add up to improving the quality of our Senior High Schools," Mr. Kpe suggested.
Source: Ghana/Starrfm.com.gh/103.5FM