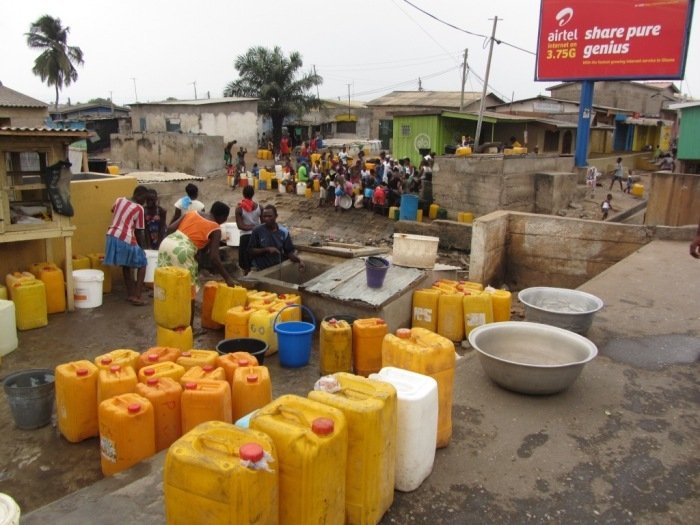 Residents of Ejura Broadcasting in the Ejura-Sekyedumase Municipality of the Ashanti Region have lamented over poor water supply in the area as water supply shuts for months.
According to the residents, they sometimes have to endure months of no water supply causing them lot of discomfort. They are demanding a turnover of events from the Ejura Water supply station, and have called on government to come to their aid.
A resident Daniel Osei Owusu lamenting said "we sometimes don't have water supply for two months, water is life and so we need the taps to flow. We have water supply for three days and it cuts, and sometimes it takes up to a month before the supply is restored. The water also flows only in the night, so if you are not lucky to get up midnight and see the water flowing, by morning time it would have cut. So the situation is very disturbing.
"We call on the government through the MCE for Ejura-Sekyedumase to liaise with the Ghana Water Company to come to our aid and ensure we have constant or regular water supply. What is surprising is that even though the water doesn't flow regularly we receive high water bills at the end of the month." a resident Daniel Osei Owusu lamented.
Administrator of the Ejura Water Station, Eric Osei Kyei Baffour has however explained to naagyeifmonline that their inability to supply water regularly is due to lack of constant electricity supply to power their machines.
He said "we don't have any other supply of energy, so we assure the residents that once the power supply is stabilized, they will also have a regular supply of water."
Source: naagyeifmonine.com