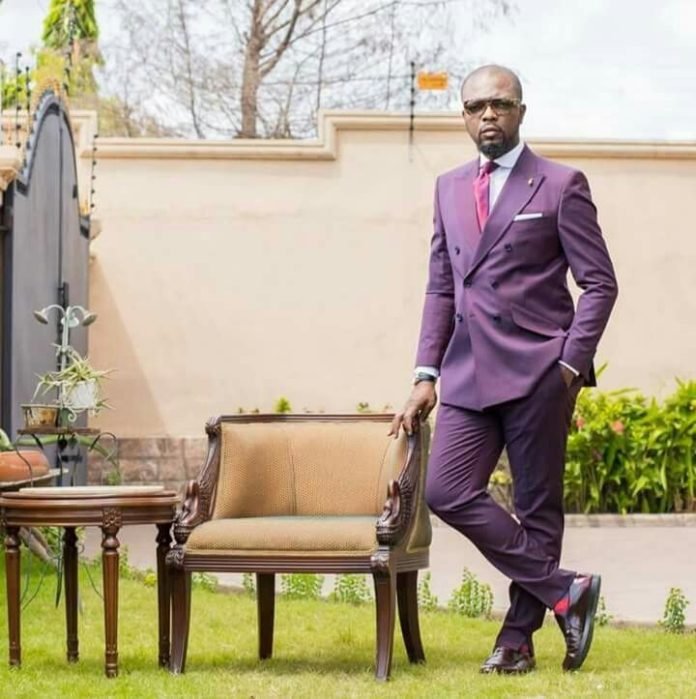 Ace broadcaster and host of Starr Drive on Starr 103.5 FM Kofi Okyere Darko popularly known as KOD has been named as host for this year's Vodafone Ghana Music Awards by organizers Charterhouse.
This year's awards which comes off on Saturday is a unique one as it marks the 20th anniversary of the event. It will take place at the Accra International Conference Centre.
It is no surprise that KOD has been selected to be host of the special edition, as he has played pivotal roles in the success of the awards scheme over the years, right from its inception in 1999.
KOD served on the selection committee right from its foundation. He was also for a few years the producer of the Ghana Music Awards countdown radio show as well as the first ever red carpet show host.
Speaking to starrfm.com.gh KOD an excited KOD  said "I think 20'years is a big celebration and getting those who were part of it from day one is a step in the right direction.
"Good news is we're all still around and jointly sharing that stage and our stories from the last 20 years would also enhance the event," he said.
In his words "Ghanaians should expect fabulously fun moments when I get on."
He added "I started from being part of the selection committee, first red carpet host, hosted the GMA countdown on TV, industry awards, the main event and now a member of the academy."
It would be no surprise however if personalities like Kwame Sefa Kayi, Doreen Andoh, etc who were highly involved in the success of the show right from the beginning are brought on the august stage since the show is celebrating milestone.
What you need to know about KOD
KOD first worked as a production assistant for a TV show on GBC for a short period of time and later left to join Accra- based Radio Gold. After two years of living in England, he came back to Ghana to continue working with Radio Gold.
He joined EIB Network's Live FM as a Presenter and Events & Marketing Manager in August 2015, and subsequently became the host of Starr FM's mid-morning show 'The Zone.'
KOD then moved on to, and is still the host of Starr FM's Starr Drive, following a reshuffling.
Source: Ghana/Starrfm.com.gh/Senanu Damilola Wemakor