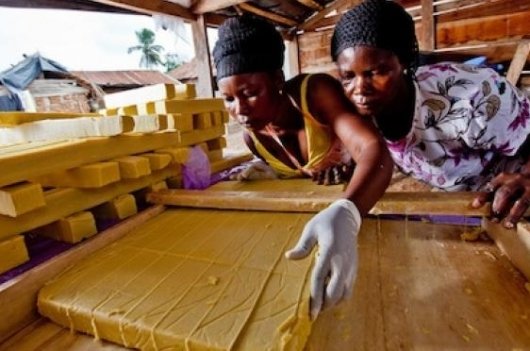 The National Board for Small Scale Industries (NBSSI) in partnership with the Mastercard Foundation is support micro small and medium scale enterprises in the country in a bid to sustain the sector in the wake of the Covid-19 pandemic.
The collaboration will see an emergency injection of a whooping GHC90 million cedis facility under a project dubbed 'recovery and resilient' programme for MSME's.
The programme is expected the boost the survival of MSME's that will be directly affected by the pandemic.
NBSSI Executive Director Kosi Antwiwaa Yankey announced the deal in on the Morning Starr with Francis Abban Tuesday.
She said "Mastercaed Foundation and the NBSSI have been in partnership for some time now running a few programmes one of which is the young Africa works programmme."  .
"During this current Covid-19 pandemic, we got back together again trying to figure out how best to support government and align with government and how best to ensure that  the MSME's that will really  suffer from this pandemic are supported. And so in our conversations, we came back with 'NBSSI-Mastercard Foundation Recovery and Resilient programe for MSME's".
She explained that the idea is to help the companies stand on their feet despite covid-19.
Enlisting specific beneficiaries of the facility, Ms Yankey indicated "one is really looking at MSME's across the nation, those that have been adversely impacted by covid-19 who were still in operation. We are looking at MSME's that produce goods or services that will support the fight against Covid-19 pandemic.
"We are in critical times and this was an opportunity for us to look at how best it is to strengthen, make more resilient businesses so that post-Covid they are still standing and actually really ready to continue to do more work in Ghana and outside of Ghana," she ended.
Source: Ghana/Starrfm.com.gh/103.5FM