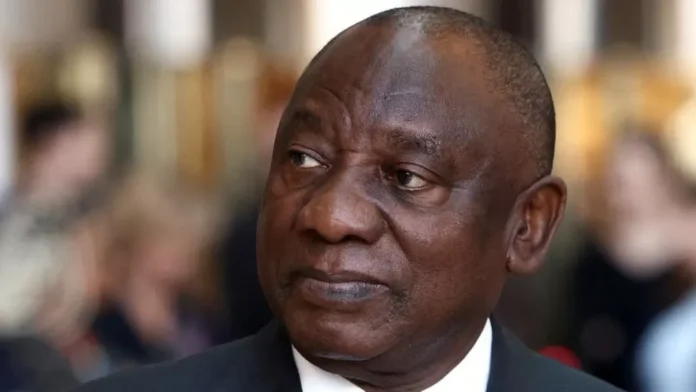 South Africans are waiting, many in deep trepidation, to find out if President Cyril Ramaphosa is about to resign in the wake of a murky and highly politicised scandal involving cattle, a sofa, and the theft of hundreds of thousands (and possibly millions) of dollars.
Much now hangs on a meeting of the leaders of the country's governing party, the African National Congress (ANC), which is due to convene in the coming days.
Mr Ramaphosa's most ardent supporters – and he remains a popular leader – frame this moment as an all-or-nothing fight between a decent man, desperately trying to clean up a corruption-ridden country, and the forces of chaos with the ANC who are trying to get rid of him in order to keep hold of their loot and keep themselves out of prison.
One commentator likened the drama to Shakespeare's Henry V, urging Mr Ramaphosa to "stiffen the sinews" and fight to clear his name.
There's no doubt that the case against Mr Ramaphosa was – at least to begin with – politically motivated.
A well-known political rival, linked to South Africa's disgraced former President, Jacob Zuma, dramatically revealed allegations that millions of dollars – hidden in a sofa – had gone missing from Mr Ramaphosa's high-end Phala Phala game farm, and that there had been a police cover-up.
The president – a wealthy businessman and former liberation struggle icon, once backed by Nelson Mandela to succeed him – loftily declared that he was innocent.
But the story has not gone away, and over time, as fresh details and denials have leaked out, even some of his supporters have acknowledged that the scandal has been poorly handled by Mr Ramaphosa and his aides.
"There are questions that he has not been able to answer… about these huge sums of cash. He'd told us he'd put all these [businesses] in blind trust. I think he was very clumsy and careless… and out of touch," said Nomboniso Gasa, a political analyst.
Source: BBC