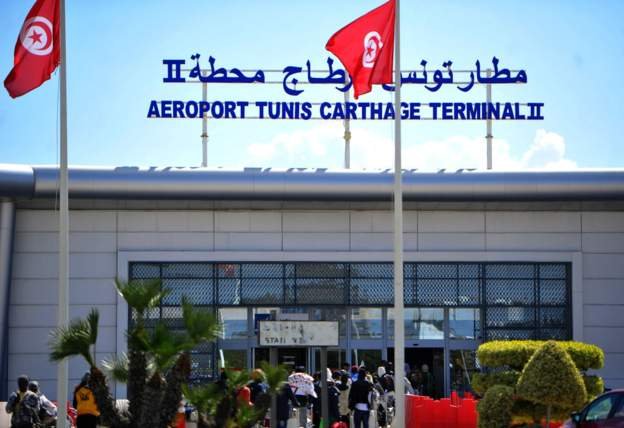 Dozens of Burkina Faso nationals in Tunisia have been repatriated back home in the wake of remarks made a few weeks ago by President Kais Saied about sub-Saharan African migrants.
Mr Saied said they were part of a conspiracy to change the country's demographic composition, which triggered racially motivated abuse and violence against them.
On Wednesday, 64 passengers arrived at Burkina Faso's capital on a government-chartered plane
They were welcomed in Ouagadougou by emotional relatives along with some government officials.
Karamoko Jean Marie Traoré, a minister in the foreign ministry, is quoted by the AFP news agency as saying that it was the government's responsibility "to look out for the security and well-being of its citizens".
He said this was the first contingent of people to arrive and that other groups would return through other arrangements.
Source: BBC