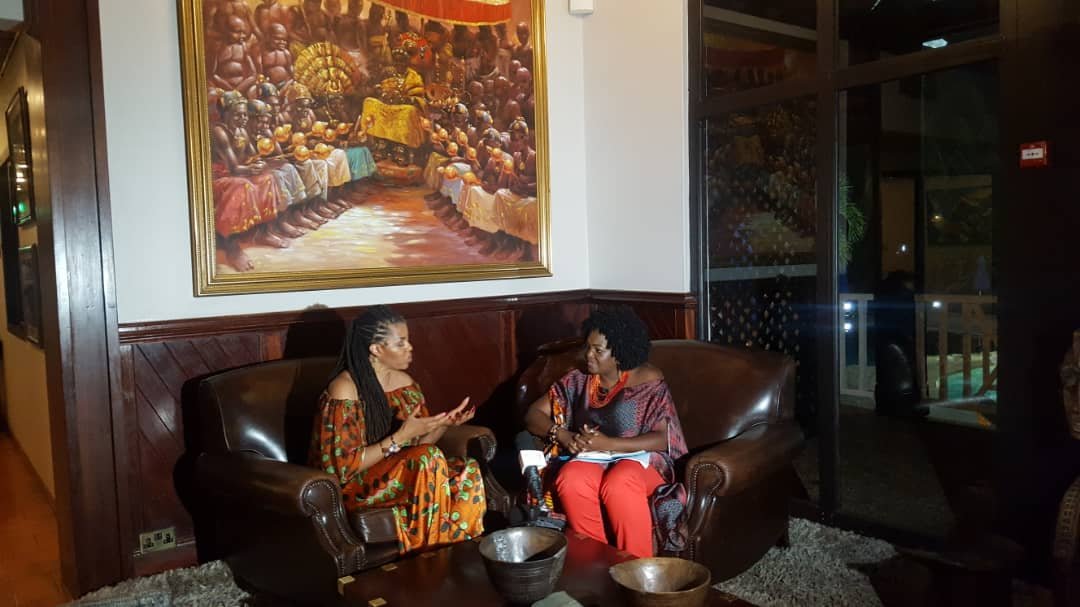 A recent American research has identified African American men as the most domesticated men who support with household chores and spend more time with their children compared with white men.
Visiting African American Political Scholar, Leadership Coach and Feminist Dr. Avis Jones-Deweever revealed this in an exclusive chat with Starr Woman Host Eyram Bashan in Accra while on a working visit to the US Embassy.
Dr. Avis is also the Founder of the Exceptional Leadership Institute, a global personal and professional development firm. She's also the president of Incite Unlimited, a Washington, D.C.-based boutique consulting firm specializing in diversity consulting, communications strategy and the development and implementation of impactful research. She also is Racial/Diversity Training Consultant for the US Government. A political scientist by degree, she focuses on race, gender and economy and how to empower black women to achieve their greatest potential.
The Prolific Author and Trainer opened up to questions on gender equality, racial and cultural dynamics among black women and their impact on women empowerment.
Dr Avis acknowledged the significant socio-cultural differences between African men and African American men but insisted that both need to create a thriving space for their women to survive as career women, mothers and wives to sustain harmony and wealth of the family unit. She reasoned that when household chores are shared among parents, "women are enabled to have the needed time and space to pursue their professional goals, it therefore does not become a daunting task on the woman". In the U.S, African American households are very comfortable with this context and has never demanded any social system to support the reality of men being more supportive. She relates the situation to slavery where both men and women worked unlike the traditional African woman who has been relegated to doing household chores and taking care of the home from the very beginning of civilization.
Dr. Avis' advise to women desirous of supportive men at home "It has become pretty obvious that women are being given more employment opportunities. It is very important women empower themselves to make wise decisions about their choice of partners; women should go in for people who will be their helpmate, support their dreams and not snatch it away from them". She also challenged women to shift social norms relating to parenting male children "mothers in training their daughters should in the same way raise their sons so they do not become solely dependent on their wives in the future." Dr. Avis saluted all black women for their outstanding ability to multitask and advised that was the best way to balance work, home and other commitments and that was a common experience irrespective of one's geographic location.
With regards to wealth creation, Dr. Avis strongly opined that economic empowerment liberates women's voices and must be considered as one of the critical weapons to dealing with their suffocating patriarchy. "One of the greatest drivers of wealth is not only the traditional things such as home ownership and investing, but one of the biggest accelerators to wealth is owning a business", she added.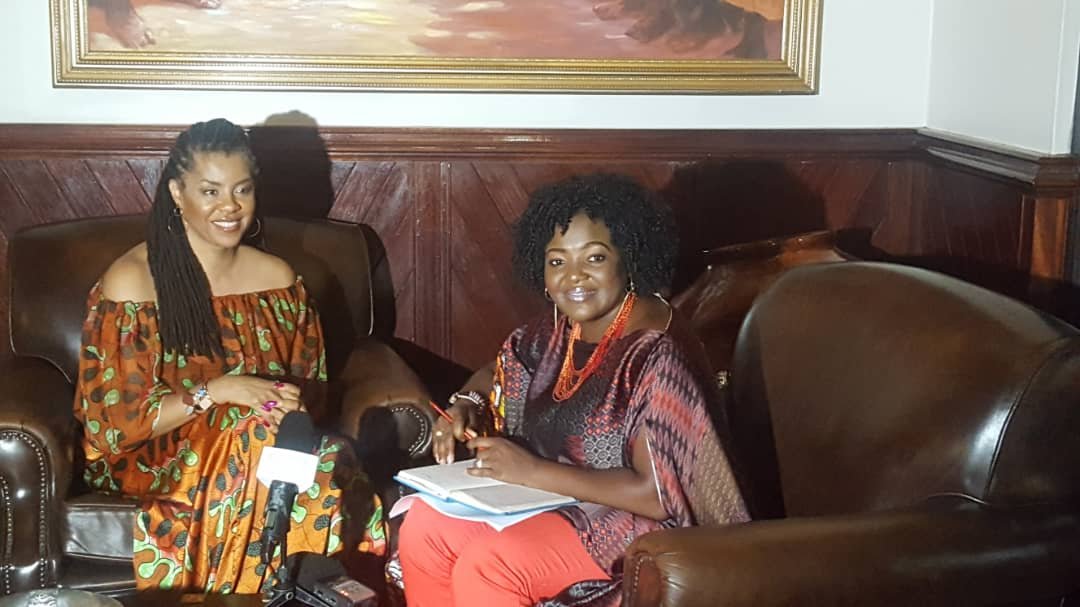 For issues concerning how to break out in a business despite daunting funding and resource challenges, the author said "Often times it could be that some of the businesses don't have those basic precursors in place that are necessary for them to be able to receive funds" citing examples for women business owners "to keep an accurate record of their venture to show revenue in order to quantify the progress of the business so as to attract prospective banks or investors". She also tasked them to research opportunities and connections that are available for their businesses on the global scene in order to scale up business openings.
To women uninterested in business, Dr. Avis urged them to do what makes them happy in order to expand their income streams. Using her accomplishments in her writing career as an example, Dr. Avis encouraged potential women writers to break the ice of starting by focusing on producing a basic draft without the perfectionist's fear of getting it wrong "start writing drafts regardless of the fact that it might not be perfect but with constant revision and practice, the draft will turn into a masterpiece". She advocated Self-publishing for the fairly know novice with limited budget as writers make more profit from the sale of their books than seeking the help of traditional publishers.
Over seven hundred black women leaders in America across all fields were interviewed in her book 'How exceptional black women Lead'. They shared leadership nuggets on how they were able to achieve the high level of success and how they managed to overcome the challenges of race and gender. Based on her observations, she made it known to women to first of all, bear in mind they have the capacity and ability to lead. They should surround themselves with people who are supportive of them and share in their dreams despite the constant negativity they may face. In dealing with constructive criticisms, they must consider the source, listen to what they say and make the necessary adjustments if it calls for it. For sources that are unfamiliar, she charged women to develop a rather thick skin.
Eyram Bashan teased her to unravel the formula for her towering success in multiple roles and fields – AND she gave a profound response "It started off as a natural evolution. I started with my degree in research. I decided not to go into the university to become a professor instead, I decided to go into the real world and do that type of research in the political realm. That's my interest. From there, I began to interact with the media from there, I decided to do more writing not only for reports but also for my book that led to public speaking. It's about allowing life to unfold and not over-edit yourself in terms of possibilities".
Dr. Avis Jones-Deweever shared his life's philosophy "to chase your dreams and not allow inferiority complex to pull you down. Life is like a rose bud, as we gain more experience, we progress into full bloom" she says.
Starr Woman program is a Starr FM 103.5FM's pro-gender empowerment platform dedicated to the holistic development of the contemporary leading African woman. Catch the full episode of this exclusive riveting chat on Starrfmonline social media platforms.

Watch the Interview

Source: Ghana/Starrfmonline.com/103.5FM